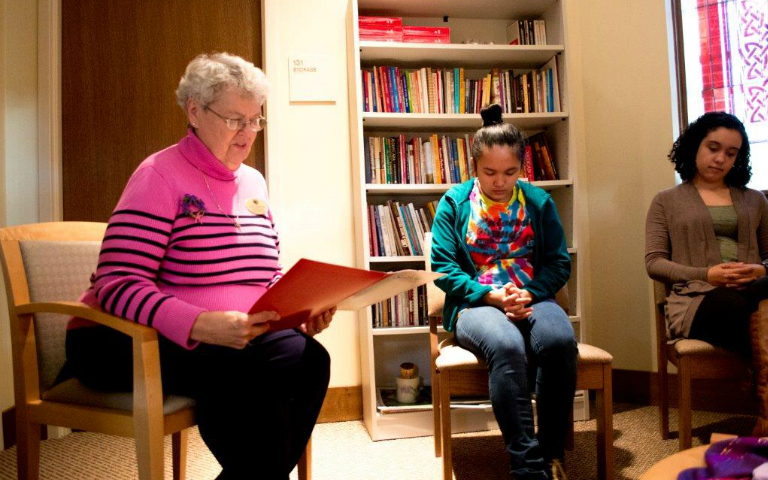 Sr. Carol Mucha, right, with students Suzie Marevka and Genesis Fisher-Garcia. (Ellie Menke)
Having just completed my 59th year of ministry in religious life, I am in awe of the knowledge gained along the way. I've spent these years largely in service to youth and young adults, so it is from them that I have learned about their lives and also mine; about God's working in subtle and not-so-subtle ways.
Most recently my work has been as a full-time volunteer in campus ministry at Saint Xavier University in Chicago. This has brought me face-to-face with a variety of situations, needs, struggles, decisions and burdens — but also blessings — that today's young people negotiate, endure, accept and manage. I have found that when they acknowledge the need for God and rely on faith, they can more easily see the difference that such reliance makes. It helps them manage life's challenges. They also learn that complications come when they deny, reject or avoid any relationship with their Creator. And so also it is with me and all of us more mature persons traversing life's journey.