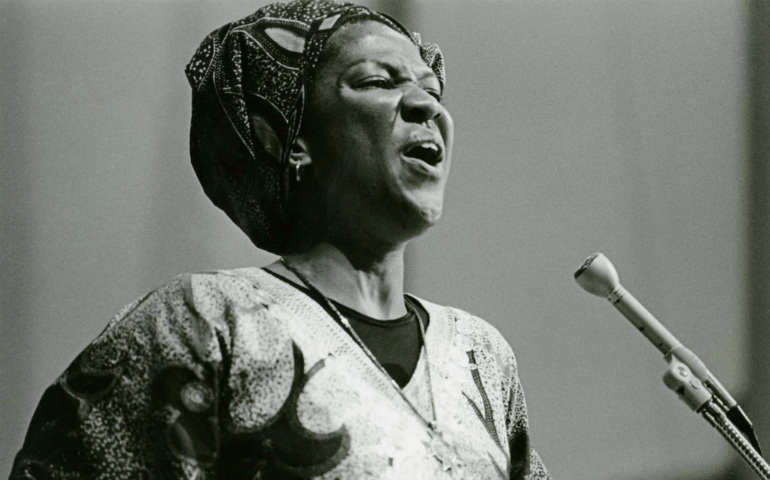 Servant of God Sr. Thea Bowman, a trailblazing African-American sister who was the first black sister in her white congregation, the first black woman to address the U.S. Conference of Catholic Bishops, and an inspiration to thousands of people with her words and songs, is another step further toward sainthood.
The U.S. Conference of Catholic Bishops voted Nov. 14 at their general assembly in Baltimore to advance Bowman's cause, opening the way for a diocesan commission to determine whether she lived a life of "extraordinary and heroic virtue."
Bowman, who was a Franciscan Sister of Perpetual Adoration, was declared a servant of God on May 15, when her home Diocese of Jackson, Mississippi, requested the bishops endorse opening her cause for sainthood. On Nov. 18, in a ceremony scheduled before Wednesday's vote even took place, Jackson Bishop Joseph Kopacz will read the edict opening the investigation, followed by a special Mass. Bowman died of cancer on March 30, 1990, at age 52.
Bowman will be declared venerable, worthy of imitation by the faithful, if the tribunal finds in Bowman's favor and the Congregation for the Causes of Saints in Rome endorses the decision.
"Sister Thea always encouraged people to stand up for their rights and she continues to inspire," said Sr. Eileen McKenzie, Franciscan Sisters of Perpetual Adoration president, in an emailed statement. "As FSPA and the Leadership Conference of Women Religious pledge to unveil white privilege and purge the destructive effects of racism, we recognize Sister Thea's cause to sainthood serves as a sign of the times. We believe she'd find hope that in this canonization process, there's continued movement toward racial equity."