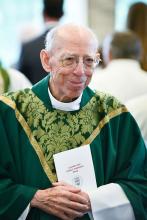 Monday, July 20, 2020 at the age of 90, from complications of COVID19. Father Joe was born March 1st, 1930, to Christopher and Salvatrice (Papa) Trovato. After graduating from the Aquinas Institute, he entered novitiate for the Basilian Fathers and made his first profession on August 15,1948 . After earning a BA and MA from the University of Toronto and an STB from St. Michael's College, he was ordained a priest on June 29, 1956 at St. Basil's Church in Toronto.

In 1959 he was appointed to St. John Fisher College where he remained for 30 years as the Chaplain and a professor of Italian. He served on the College's Board of Trustees for 25 years and remained a Trustee Emeritus. In 1989 he became the Associate Pastor of Christ the King Church (later St. Kateri Tekakwitha Parish) where he served for 30 years. He also served several terms on the General Council of the Basilian Fathers. In 2008 St. John Fisher College bestowed on him the President's Medal for his decades of dedicated service to the College.

He asked to be remembered as a good priest, gentle and kind.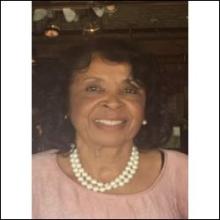 My Mom was so loving and full of life until she contracted COVID-19 in January 2021. She loved to cook, exercise, and swing dancing. She was the kindest person on the planet.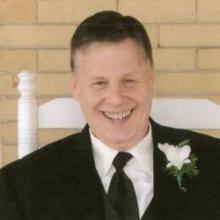 Jack contracted the virus when nobody knew that any cases were in Pittsburgh. First patient in a hospital here. He always loved people, his family, his church, and his God. He was so generous with all he came in contact with. That was probably his downfall, but, he will always be known and loved by all he touched. He was never the pious or self absorbed person. He could laugh easily and walked the walk of a happy Christian Catholic. He had an Irish humor and was totally giving and listening to strangers and greeting people. We thank God for Jack. We all miss him terribly.
May he pray for us now....so that love and giving overcome the sadness of division and bigotry in the USA.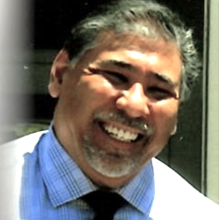 My brother Monchi passed away Monday, July 6, 2020. He was a devoted husband, loving father, and patient brother to three sisters. Rest In Peace, dear brother.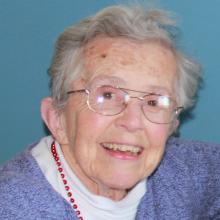 Sister Mary was a well-loved aunt with two brothers and was a member of the Medical Missionaries of Mary. She was a kind and spirited lady who loved her family, her vocation, being a nurse/midwife, and God. She spent her life helping others both physically and spiritually. Sister Mary had a great sense of humor; her smile was contagious. She loved fishing and a good glass of wine and enjoyed photography which she learned from her father. Her family loved listening to her stories from years serving as a midwife in Africa. In the last year or two, she experienced dementia, yet she was always smiling and happy. COVID-19 took her life on April 15, 2020. She is missed by so many.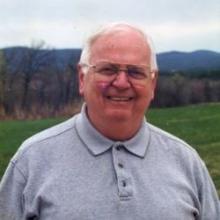 My father John passed on April 26, 2020, from Covid-19. He was a smart, quiet, kind, and compassionate man who loved his family, his country, and a good haircut. A devout Catholic, one of his sayings was, "Keep the Faith" and it is something that we remind ourselves of every day.
I was shocked when I saw Fr. Richard's name listed as someone who died from COVID-19 attached to an article in the NCR. Rich was a good person always there to give someone a hug and wish them well. I just came across his name in my phone directory and thought of calling him myself so it was really a surprise when I saw the posting. I know he is now in the loving arms of God and someday we will be reunited.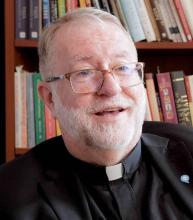 Fr. Richard Colgan, ordained a Paulist priest in 1979, served in many locations during his life. The final decade of his life saw him guiding Paulist novices through their initial experience of the Community. Cheerful, loving, positive, Rich combined natural qualities of friendliness with a vast interest in theology, Shakespeare, and US politics. Preparation for a bone marrow transplant weakened his resistance to Covid-19, leading to his death May 25, 2020 at 11:45 PM.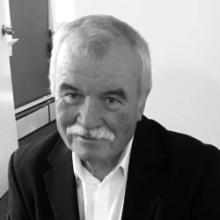 Les worked for the limo company I used. He drove me quite a bit and we became good friends. He honored me by inviting me to his wedding. He was a kind, decent man who loved his grandchildren and cared deeply for the people he was responsible for at Ultimate Limo. As has happened a lot, I did not get a chance to say goodbye, and that really saddens me because I did not get a chance to tell him what a good guy he was and how lucky I was to have had him in my life. Please pray for Les and his family. They, and I, will miss him terribly.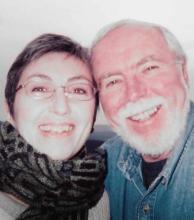 My brother Tom fought for those most in need as Commissioner for Mental Health and Substance Abuse in the State of CT for 14 years. Tom retired in 2009. At his farewell event he wrote "I will forever remember and be in awe of those I have met along the way these past 14 years. They have met the challenge of their mental illness and /or substance use through their strong will and resilience who have helped thousands of people and families in Ct recover their lives and thus continue to regain control of their lives."
Tom – husband, dad to Mike and Jess, brother to Clare and I and Uncle to all my nieces and nephews, grandnieces and nephews was the BEST! Tom was a listener and a deeply sensitive person to anyone who knew him – at work, home and with all the family. In his retirement years, Janet/wife who was an artist and Tom toured many an art museum and beyond. He also became the family's Chronicler as he made calendars of every families' birthdates, weddings, my profession, etc. Tom was an "archivist" in his own way as he kept photos, letters and important dates for all of us. He even saved letters that he and my deceased sister Marie wrote back and forth when he was at college. In his retirement years, he reconnected with classmates at St Vincent College, PA and Catholic University in DC. Family and Friends including those he worked with were gift and he continued to nourish that til COVID ended his life on 4/9/20 only 9 days after Janet died of COVID 19. RIP dear brother! You left a legacy of love and commitment for all of us.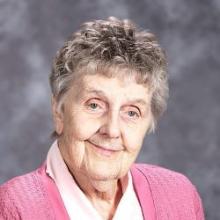 Sr. Louise was always the life of the party, as everyone knows. But there are few of us who know how she helped us during summer studies . In the middle of a hot afternoon, when we would start to stretch and stand for a break, Louise would start telling jokes and was really our comic relief. When our belly laughs were over, we could get back to work. Every day was the same, and we loved it!
Gertrude Doleman died May 30, a week after testing positive for coronavirus. She was 103, and had lived on her own until just after her 99th birthday, when she moved into a nursing home. For many years, she cleaned and cooked all week in her job at an ice cream plant, then volunteered with the Altar Guild every Saturday morning to clean the sanctuary of her beloved parish church, St. Peter's in Washington, DC. A convert to Catholicism, Gertrude modeled humility and steadiness in her faith and life; she enjoyed crab cakes, Tiger Woods wins, and hearing about other people's big and small adventures.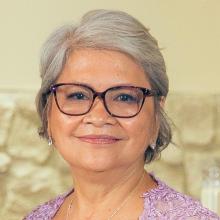 My mom fought a courageously against COVID-19, which took her life on April 30th. She loved the little things in life - gardening, line dancing parties and playing bingo. She also loved being a cat mom. She will be greatly missed by her son, Carlo; her daughter, Cecile and son-in-law, Carmine and her husband of almost 30 years, Mirek. Her granddaughter, Adriana will continue her great legacy.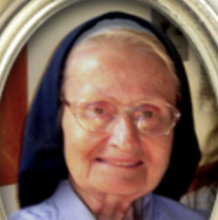 I have admired Sr. Regis from the first time I met her 60+ years ago. She was simple in the best sense of that word. She often said, "I love people". After her death the recurrent theme was, "she never said an unkind word to or about anyone." She was always ready to pray for us and our intentions. She had to be in a nursing home because of lung cancer among other problems and while there the COVID-19 virus caught up to her and sent her home to God. Never a complaint, but always a joyous caring word.
Sr Mary Katherine Donato died on April 15th 2020. She joined the Medical Missionaries of Mary as a registered nurse and later became a nurse mid-wife tutor. She shared her gifts, talents but most of all her glorious smile with people in Mexico, Nigeria, Tanzania and here in the US ( spanning 66 years ) She simply lived our congregational motto - she was woman "Rooted and Founded in Love" with all she met.

Wonderful friend, rock-bed Catholic, loved her children and they were so caring and loving for their mother,
determined yet accepting of her hopeless , deteriorating health. Loving and accepting to the very end. Sadly
missed. Rest in peace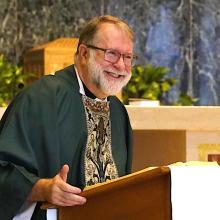 Fr. Richard J. Colgan, C.S.P., native of Ellenburg Depot, NY, felt called to the Catholic priesthood from an early age. A member of the Missionary Society of St. Paul the Apostle (better known as the Paulist Fathers), Fr. Rich served as a pastor at parishes across the United States and Canada. Most recently, he spent more than a decade as Director of Novices, training men for the priesthood and religious life. He was known for his jolly spirit, love for people, and deep faith. After more than 40 years of priesthood, Fr. Rich had been undergoing chemotherapy for multiple myeloma when he became ill with COVID-19. He died from complications of the infection in the ICU at MedStar Washington Hospital Center.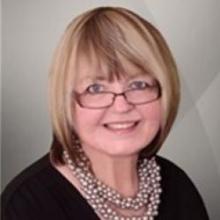 Fun loving and always giving, Wife, Mother, Grandma, Sister, Aunt, Friend, Colleague and Helper, Joan Berngen! We miss you!
A beloved neighbor, mother, parish volunteer, Girl Scout leader, my own mother's best friend. Please honor Sophie's memory by planting flowers, baking cookies, or gathering loved ones for a game of Bridge and a group hug (even if it's virtual!).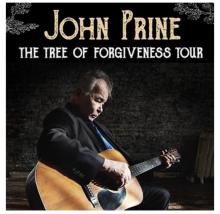 Thank you! John Prine. Your music continues to inspire. "When I get to heaven, I'm gonna shake God's hand Thank him for more blessings than one man can stand…..Then I'm gonna get a guitar and start a rock-n-roll band…Then as God is my witness, I'm gettin' back into show business I'm gonna open up a nightclub called 'The Tree of Forgiveness'"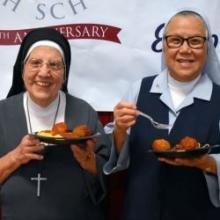 Two beautiful souls who taught at St. Joan Antida High School in Milwaukee, Wisconsin for many years, - brought light and laughter to hearts in most need. Their kindness and unshakable faith have been an inspiration to everyone who knew them. They leave a thousand stories, memories and images that will remain with us forever.
Always exuberant, she was an organizer. Mother of 7, grandmother of 21, she died 6 days short of her 97th birthday. She worked as a nurse, usually in the operating room; travelled to Sri Lanka with friends after her husband died; was the "sunshine lady" in any group; loved bridge, golf, travel, and root beer floats. Her sparkle will be missed.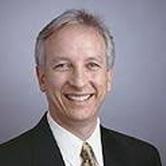 Joseph Basara passed away on April 19, 2020 in New Jersey. He considered his greatest accomplishment to be his four children. He was the constant entertainer for his 11 grandchildren, and he adored his extended family, including many nieces and nephews. Joe lived for the baseball fields and dedicated much of his life to the sport, passing it forward to future generations. He continued to play competitively in what his children fondly called "Old Man Little League", but it was actually a serious and athletic undertaking. He was beloved by family and friends and strangers and lots of dogs, and was considered the de facto mayor wherever he went. He was a wine aficionado and his margaritas were legendary. Joe knew many details about everything and nothing and he shared them with conviction. Much to the chagrin of his children, if you asked him the time he told you how to build a clock. In his memory, please throw a baseball with a kid, line a ball field, or start an unwinnable debate.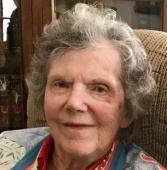 Mary was deeply committed to her Catholic faith. She and her husband spent years volunteering with the Christian Family Movement and Cana Conference. They were longtime members of St. Edmund Parish in Oak Park IL and staunch supporters of Catholic education, sending all seven children through Catholic grade school and high school.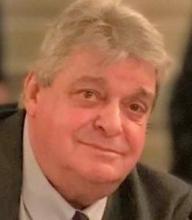 Dear friend and neighbor. An icon in our neighborhood who loved his family. A vet and retired NY Port Authority worker. Loved his church, the sacraments and his God. We grieve him with heavy hearts.