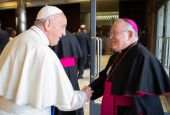 The more than 250 Catholic bishops from around the world meeting at the Vatican in October missed an opportunity to confront the global sex abuse crisis, said Archbishop Charles Chaput of Philadelphia.
Blog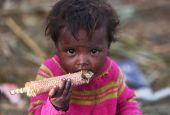 At a time of technological and scientific progress, "we ought to feel shame" for not having advanced in "humanity and solidarity" enough to feed the world's poor, Pope Francis said.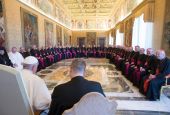 In "this time of turmoil," Pope Francis spent more than two hours with the bishops of England and Wales, encouraging them in turn to spend more time with their priests and faithful, the bishops said in a statement about their "ad limina" visits to the Vatican.