Email
Commentary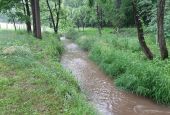 Commentary: The root of our need for change is our refusal to see and hear God's presence in His creation. Yet hope abounds in spheres of ecological farming and renewable energy, "living" homes and cities.
Perspective
Opinion: Our societal focus on making money ahead of serving God's people has unloaded a wrecking ball to the state of our planet and global economy.
Perspective
Viewpoint: Can we turn to Jesus for great investment advice? No reason why not. Here's how.