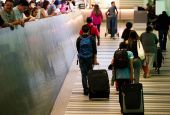 The Supreme Court dismissed a major challenge to President Trump's travel ban on majority-Muslim countries because it has been replaced by a new version.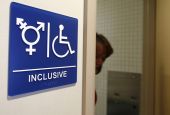 A federal judge's ruling blocks the implementation of guidance that required school districts to allow transgender students to choose which restroom and locker facilities to use.
When Pope Francis celebrates a canonization Mass at for Junípero Serra, he will do so in a language Serra would recognize: Spanish.