A fifth lawsuit has accused retired Bishop Howard J. Hubbard of Albany of alleged sexual abuse. The lawsuit — filed the week of Aug. 10 in the state Supreme Court in Albany on behalf of a 55-year-old man currently living in South Carolina — alleges that Hubbard sexually abused the man when he was 10 on a church bus trip from St. James Parish, which is now St. Francis of Assisi Parish, to West Point in 1975.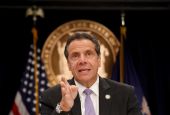 New York Gov. Andrew Cuomo signed legislation that requires public schools to teach classes about child sexual abuse prevention to students in kindergarten through eighth grade.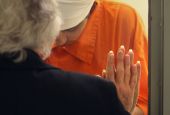 Solitary confinement is in widespread use in prisons across the United States and, in New York state alone, more than 3,000 inmates are isolated in 6-by-10 cells for over 23 hours a day.