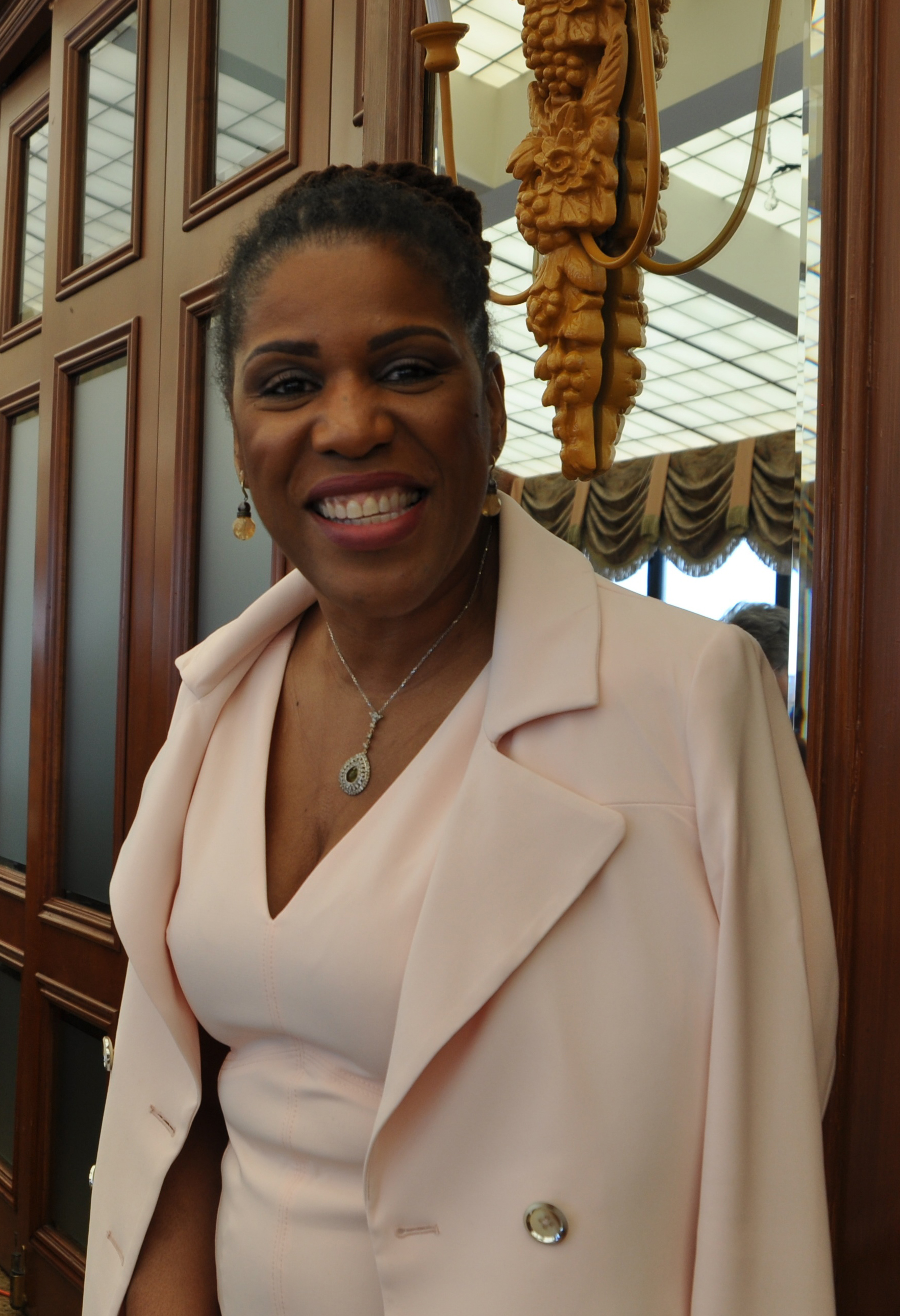 Janice Aris
Janice Aris, executive director of Mercy Home for Children
Lives in: Queens, N.Y.
Sr. Camille D'Arienzo: Janice, you recently assumed the position of Mercy Home for Children's new executive director, the first layperson to hold that role. Please describe the mission of Mercy Home.
Aris: Mercy Home is dedicated to serving persons with developmental disabilities. This dedication is grounded in the belief that as members of the family of God, all people have the right to a life with dignity and purpose; all people have the right to an education which will help them to develop their potential to the fullest; and all people have a need to be loved and to love.
What has prepared you for this work?
I've had over thirty years' experience in the field of intellectual and developmental disabilities. During those years, I've worked with many wonderful and knowledgeable people who have served as mentors and coaches during my career while working in various positions which include recreation therapist, program manager, quality assurance coordinator, and lastly vice president at Catholic Charities of Brooklyn and Queens.
What are your academic credentials?
I received my bachelor's degree in psychology from SUNY/Old Westbury. I hold two master's degrees in social sciences and social work, and an advanced master of public administration certificate in not-for-profit management from Long Island University. I also completed a Strell Fellowship in executive leadership from CUNY/Hunter College.
What inspired what has been described as your lifelong passion for assisting individuals with intellectual and developmental disabilities?
It started when I was a teen member for "Sing out Queens" which ministered to developmentally disabled children through song in residential campus settings. This experience convinced me to choose a career in human services and helped prepare me for a variety of positions.
What did you do at Catholic Charities?
I served as the vice president for the agency's developmental disabilities portfolio. At Charities, I assisted the organization in expanding its day habilitation and Medicaid service coordination programs. I spearheaded a partnership between Cerebral Palsy Associations of New York State and Catholic Charities via a management service agreement.
You've certainly made a difference in the workplace. What engages your efforts in your free time?
I'm an active member of my local and parish communities. I'm a key member of the religious boutique and the parish council as a part of my St. Pius X parish in Rosedale.
How and with whom do you pray?
Passionately, sincerely and frequently as possible. I pray with and for family, friends and colleagues.
Do you have a favorite Scripture passage?
Psalms 113: 1-3. This Scripture was recently brought to my attention. This psalm shares what we should do, who should do it, how we should do it and when we should do it. I love it so.
Please tell us about your family life and how you juggle responsibilities for home and work?
Serving others is sometimes difficult because you make many personal sacrifices. However, I am fulfilled in my work and my family knows that in doing this work, I am at my best. I am married and the parent of two wonderful young adult children.
How do you relax?
I don't know that I relax, but I enjoy reading and listening to music.
Is there anything else you'd like us to know?
The individuals and staff of Mercy Home along with the Sisters of Mercy have made me feel so welcome. The love and warmth I receive is pure, honest and genuine.
[Mercy Sr. Camille D'Arienzo, broadcaster and author, narrates Stories of Forgiveness, a book about people whose experiences have caused them to consider the possibilities of extending or accepting forgiveness. The audiobook, renamed Forgiveness: Stories of Redemption, is available from Now You Know Media.]
Editor's note: We can send you an email alert every time Sr. Camille's column, Conversations with Sr. Camille, is posted. Go to this page and follow directions: Email alert signup.