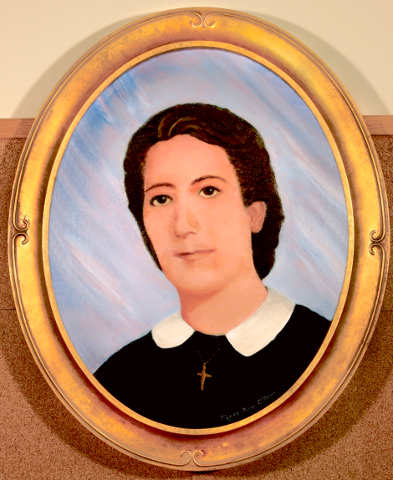 Mother Henriette Delille (CNS)
Introduction
Blacks in Catholic Christianity have a long and vibrant history.
Much of that history is generally unknown to Black Catholics as well as to the rest of the faithful. On July 24, 1990, the National Black Catholic Clergy Caucus of the United States designated November as Black Catholic History Month to celebrate this long history and proud heritage of Black Catholics. During this month we celebrate the presence of our ancestors who kept the faith and are models of living the Gospel life.
Nov. 5 Mother Henriette Delille
Did you know that the founder of the Sisters of the Holy Family, based in New Orleans, Louisiana, is among three African American candidates for the sainthood in the Catholic Church?
Mother Henriette Delille (duh-LEEL) was born in 1812 as a "free person of color". As the tender age of age 17, she and two companions began evangelize the large slave and free-people-of-color populations in New Orleans. Their efforts led to the formation of the nation's second religious order for women of color in 1842. Its mission: to care for the aged; to instruct the unlearned; and to care for the poor. Her sainthood cause was opened in 1988 and she is recognized by the church as a servant of God.
November is Black Catholic History Month, read more about it.
This is copyrighted material, used with the permission of the Archdiocese of Washington, Office of Black Catholics.