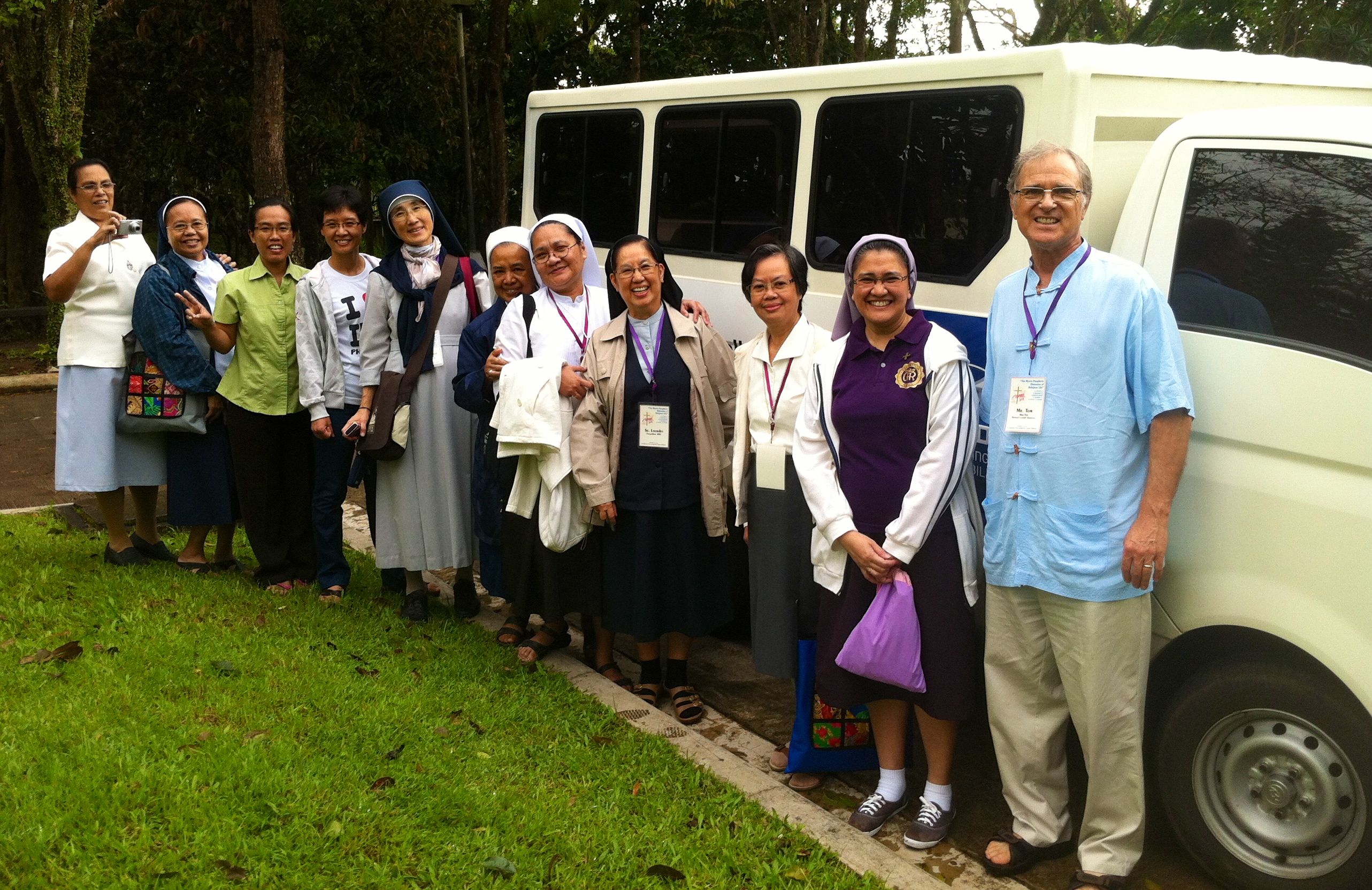 AMOR conference delagates and Tom Fox
Tagaytay City, Philippines -- On the third day of a gathering of Asian women religious leaders here the 80 or so gathered sisters broke into groups to visit local projects being run by sisters in the area.
My wife and I were part of a group that visited a center for a dozen neglected and abandoned children. A small group of Carmelite Sisters of Charity (Vedruna) have taken in the children to raise them as family.
One boy, Angelo, a 12-year-old, asked about his parents, pointed down a large hill saying his mother lived down there. He then said his father lived in a town nearby. He cited the names of five towns, pointing with his finger on a table, showing that his father's town was five towns away. He then proudly said in clear English: "I know the way to my father's house." It sounded Biblical.
The Carmelite Sisters of Charity work throughout the world, setting up small communities, always focusing their mission work on the most needy.
We were with the children, ranging in age from five to 15, for a few hours. Before we left they put on a little song and dance program and then gave us farewell cards, one from each child to each member of our group.