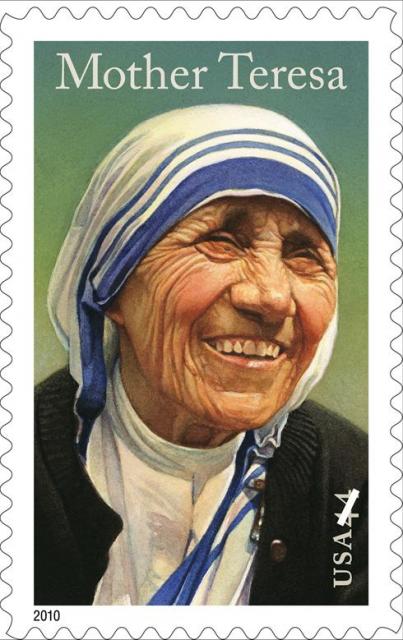 While the controversy continues about whether or not to light the Empire State Building in Mother Teresa's honor in New York City, what would have been the nun's 100th birthday is being celebrated with less vitrol (we can only hope) around the world.
The Missionaries of Charity, the order she founded, have already celebrated with Mass in Kolkota, India.
In New Haven, Connecticut, the Knights of Columbus will be celebrating with cake and an unveiling of the new stamp honoring her. The daylong event also will include a talk by Donna-Marie Cooper O'Boyle, who knew Mother Teresa, on "Finding Calcutta in Our Midst." The Knights' museum has hosted a special Mother Teresa exhibit, which will continue until October.
The stamp will be officially released by the U.S. Postal Service on Sept. 5. I only hope it doesn't become another Catholic litmus test, like the religious Christmas ones.
Advertisement