A month after Jesuit priest Father Frans van der Lugt was murdered in the Syrian city of Homs, his friend and colleague Fr Ziad Hilal SJ is continuing his tireless humanitarian work.
Are Catholic Nations Friendlier for LGBT People? Data from the Pew Research Center's Global Views on Morality survey seems to suggest so.
More on the LCWR and CDF:
Oakland, Calif. -- Diocese requiring educators to conform to church teachings The clause is creating anxiety in a diocese where 18 percent of the 1,217 teachers are not Catholic. And it's not just in Oakland. NCR reported this April 28: Contracts that define teachers as ministers raise labor questions
Chicago-based Loyola Press: Sales of Pope Francis' book, The Church of Mercy, exceeded 50,000 in its first two weeks on the market. "Most of our books probably sell between, 5,000 and 10,000."
China on Thursday held its first bishop election since Pope Francis assumed the papacy in March last year, in what will be a key test of relations between Beijing and the Vatican as they decide whether to endorse the candidate.
Canada -- Liberal Party chief Trudeau's pro-choice edict dashes former MPs' hopes for comeback
This story updated with video of Sr. Rose's acceptance speech. Sr. Rose Pacatte to receive University of Dayton's Kane Award for lifetime contribution to the church and media world
Elizabeth Warren's New Student Loan Bill Could Hurt the GOP in November
---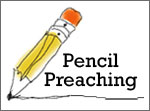 Looking for a little inspiration to begin your day? NCR's sister publication, Celebration, gives you two options, both based on the Scripture readings of the day:
Pencil Preaching is blog in which Celebration editor Pat Marrin combines Scripture and sketching to reflect on the Word.

Daily Bread is a series of short reflections written by four authors who meet regularly to share the readings. Daily Bread is intended to help daily preachers and others who pray from the assigned Scriptures each day to orient themselves to the Living Word addressed to the church in the world. It's a great way to begin the day.
Advertisement