Pope to meet with sex abuse victims for first time in June; confirms investigation of Bertone for misappropriating $20 million from the Vatican bank
Jerusalem --Pope Francis leaves Holy Land with hope for peace, prayer
Read all NCR coverage of Pope Francis in the Holy Land
New Delhi, India -- The Catholic Bishops' Conference of India has assured prime minister-designate Narendra Modiof its "wholehearted support in his efforts to lead the nation towards new heights of peace, prosperity and harmony."
Have you been reading NCR's new website devoted to covering the mission and ministry of Catholic women religious? Check it (daily) at

Global Sisters Report. Here's a great example of the work of GSR: Community pizza by Tracy Kemme, a novice with the Sisters of Charity of Cincinnati.
Minneapolis -- One year after the Minnesota Child Victim's Act was passed by the Legislature, opening courtroom doors to alleged victims of child sex abuse that occurred decades ago, the Catholic Church in Minnesota has been hit by a legal cyclone. 40 lawsuits implicate at least 30 Catholic priests in sex crimes against children.
Historic churches of all denominations face the wrecking ball: The beautiful, vacant, and broke cathedrals of NYC
Paterson. N.J. -- Baptist congregation brings new life to former Catholic church
Priests in high demand as Catholic population rises. Nationally, one in five Catholic parishes does not have a resident priest.
Brecksville, Ohio -- Catholic Women Priests ordain six in emotional ceremony despite church's stance (slideshow)
#BringBackOurGirls -- Nigeria Cardinal John Onaiyekan advises government: Dialogue with Boko Haram could be helpful but be strategic.
Chipata, Zambia -- At Mass on Africa Freedom Day, Bishop George Lungu says poverty levels are high in most African countries despite being endowed with abundant natural resources due to poor leadership. He says Poor leadership cause of poverty in Africa
Ukrainian Catholic bishop: Election was 'fruit of the revolution'
Buffalo, N.Y. -- About 1,000 students will be displaced by the 10 Diocese of Buffalo elementary schools slated for closure this year and about 750 of them have enrolled thus far at other Catholic schools run by the diocese. Slowly, Catholic school students making transfer plans
---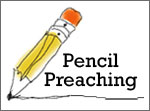 Looking for a little inspiration to begin your day? NCR's sister publication, Celebration, gives you two options, both based on the Scripture readings of the day:
Pencil Preaching is blog in which Celebration editor Pat Marrin combines Scripture and sketching to reflect on the Word.

Daily Bread is a series of short reflections written by four authors who meet regularly to share the readings. Daily Bread is intended to help daily preachers and others who pray from the assigned Scriptures each day to orient themselves to the Living Word addressed to the church in the world. It's a great way to begin the day.
Advertisement