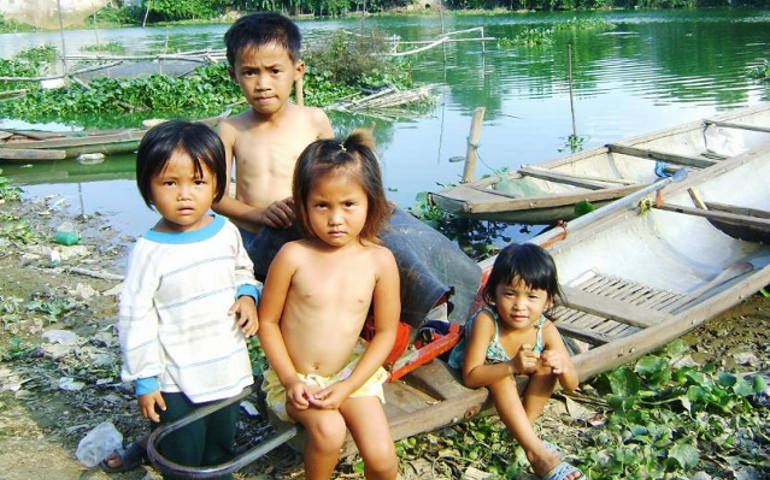 Read the Q & A with Sr. Ephrem Nguyen Thi Luu
Vatican City -- Former papal nuncio to Dominican Republic defrocked for sexually abusing minors and risks arrest the Vatican said Friday. He is reportedly in Rome.
Vatican releases synod preparatory document Thursday. Read all of NCR's coverage here.
Brownsville, Texas -- Bishop: Catholic churches will not stop helping during immigration crisis
St. Louis, Mo. -- Association of U.S. Catholic Priests meeting: Priests voice support for bishop selection reform, married priests
Helen Alvare, predicting a victory for Hobby Lobby's Supreme Court case, asks After Hobby Lobby, what's next? The answer is simple: the Little Sisters of the Poor.
Q & A with Sr. Ephrem Nguyen Thi Luu For more than a dozen years, Sr. Ephrem has been working with families who live on small boats on rivers around Hue City, central Vietnam
Global Sisters Report, devoted to covering the mission and ministry of Catholic women religious. It offers news, commentary and reflections on spirituality and theology.
Goa, India -- Every 10 years, the remains of the Jesuit missionary saint Francis Xavier are put on extended public display. The latest event runs Nov 22, 2014 to Jan 4, 2015. Organizers confirmed today Pope not to attend Goa exposition
Is it Possible for Bishops to Move Away from Marriage Equality Opposition?
RAMALLAH -- Five hundred and sixty-six Palestinians have been detained in the last two weeks
Altoona-Johnstown, Pa., diocese -- The Francis Effect? (or law suit effect?) Diocese to sell bishops home
Philippines -- Why the Stonewall anniversary is important to this Asian, largely Catholic nation: Gay and proud in June and all year round
Australia's Royal Commission on sexual abuse: Disgraced priest threatened to sue following papal dismissal
The Syrian Catholic Archbishop of Mosul, Yohanna Petros Mouche, has been working to negotiate between the Kurds and the Sunni ISIS fighters. Archbishop's Last Stand in Iraq
---
Looking for a little inspiration to begin your day? NCR's sister publication, Celebration, gives you two options, both based on the Scripture readings of the day:
Daily Bread is a series of short reflections written by four authors who meet regularly to share the readings. Daily Bread is intended to help daily preachers and others who pray from the assigned Scriptures each day to orient themselves to the Living Word addressed to the church in the world. It's a great way to begin the day.
Pencil Preaching is blog in which Celebration editor Pat Marrin combines Scripture and sketching to reflect on the Word.