Milwaukee -- Archdiocese, sex abuse victims heading to mediation -- again
Brisbane, Australia -- Editorial: Cardinal Pell drives further into failure Leadership is about asking a simple, profound question - ''is this right?'' - and then acting appropriately in response. On this measure, Cardinal George Pell, who now resides in the Vatican after his stints as archbishop of Sydney and before that of Melbourne, has serially failed.
Santo Domingo, Dominican Republic -- For Nuncio Accused of Abuse, Dominicans Want Justice at Home, Not Abroad
Armagh, Northern Ireland -- Abuse victim objects to Cardinal Sean Brady, All-Ireland Primate, retiring 'as if he has done nothing wrong'
Kansas City, Mo. -- Jackson County prosecutor files probation status report for Bishop Robert Finn Bishop Robert Finn may be one step closer to completing his probation.
Sydney -- Vatican has asked the Catholic archdiocese of Sydney to review an investigation conducted under previous archbishop Cardinal George Pell, which criticized the credibility of two alleged victims of church child sex abuse.
Zambia -- The Association of Consecrated Women in Eastern and Central Africa launch a new website for greater connectivity among sisters

Global Sisters Report , devoted to covering the mission and ministry of Catholic women religious. It offers news, commentary and reflections on spirituality and theology.
Harrisburg, Pa. -- Catholic Church throws cold water on ALS Ice Bucket Challenge
The Guardian Editorial: The pope is no Marxist, nor is he reviving 'liberation theology'. But he is determined to take a critical view of capitalism
Rochester, N.H. -- Slain U.S. journalist James Foley was living his faith by bringing images to the world of people suffering from war and oppressive regimes, a Roman Catholic bishop said Sunday at a Mass in his honor.
Commentary -- HHS Contraception Saga, Part XXVI by Michael Sean Winters
NCR Editorial: What to do in Iraq? The path of destruction began in 1991
Iowa university student recounts her time Down on the border. Riding a Greyhound bus through the Falfurrias checkpoint; Visiting Catholic Charities immigration center in McAllen, Texas, and more
The state of California sent letters to insurance companies Friday telling them that they cannot go along with the plans of two Roman Catholic colleges to drop abortion coverage from their health insurance plans for employees.
---
Looking for a little inspiration to begin your day? NCR's sister publication, Celebration, gives you two options, both based on the Scripture readings of the day: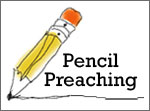 Pencil Preaching is blog in which Celebration editor Pat Marrin combines Scripture and sketching to reflect on the Word.

Daily Bread is a series of short reflections written by four authors who meet regularly to share the readings. Daily Bread is intended to help daily preachers and others who pray from the assigned Scriptures each day to orient themselves to the Living Word addressed to the church in the world. It's a great way to begin the day.
Advertisement