The dream is real: Royals are going to the World Series. A little hometown pride.
Family synod: In local newspaper Maltese Bishop Mario Grech of Gozo, president of the Maltese bishops' conference, calls for a deeper study of the Orthodox practice regarding divorce and remarriage.
Family synod: Pope Francis' Machiavellian strategy -- The Vatican's synod on the family hasn't changed church doctrine. But it could slyly lay the groundwork for a major upheaval down the road.
Providence, R.I. -- Because neither gubernatorial candidate is "terribly promising" on the abortion issue, local bishops suggest Catholics write in Mother Teresa's name on the ballot or sit out the Nov. 4 election. Faithful citizenship in action.
"Dear White People" -- The race movie America didn't know it needed
Lorain, Ohio -- Lorain homeless shelter crowded, short of funds
The life of 'scholar activist' Rosemary Radford Ruether
Reader Recommendations:
Bridgeport, Conn. -- Bishop Caggiano to speak at Fairfield University Nov. 4 Topic: "On Calling a Diocesan Synod: Hopes and Dreams." It's free and open to the public.
Commentary: It's Time to Nail the Iran Nuke Deal -- As talks get underway again in Vienna, many voices are raised against them on Capitol Hill and abroad. But the voice of reason says they should continue until an agreement is reached.
Shasta County, Calif. -- A Shasta County atheist whose parole agent required him to participate in a religious-oriented drug treatment program has settled his lawsuit against the state and a rehabilitation contractor for nearly $2 million.
A must read: Misogynistic Companies Jumping On The Breast Cancer Bandwagon -- Fracking corporation Baker Hughes will be using giant pink drill bits to extract oil.
---
Looking for a little inspiration to begin your day? NCR's sister publication, Celebration, gives you two options, both based on the Scripture readings of the day: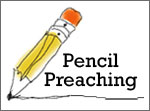 Pencil Preaching is a blog in which Celebration editor Pat Marrin combines Scripture and sketching to reflect on the Word.

Daily Bread is a series of short reflections written by four authors who meet regularly to share the readings. Daily Bread is intended to help daily preachers and others who pray from the assigned Scriptures each day to orient themselves to the Living Word addressed to the church in the world. It's a great way to begin the day.
Advertisement