Francis announces trip to Sarajevo in June a previously unscheduled day-trip
Dublin, Ireland -- Anti-Bullying Workshop Cancelled for Failing to Present "Other Side"
Thomas Merton's birthday: Thomas Merton had 'a most lively relationship with God,' fellow monk says and an NCR Book Club selection: Delving into Thomas Merton's exterior and interior lives
Spirituality Special Section preview: Thomas Merton still strikes a chord when new readers find him
Commentary: Pope Francis in danger of talking himself into trouble
England -- Two Catholic bishops complain that new BBC historical drama St Thomas More, one of the greatest Englishmen, a scheming villain. The historical series -- based on the books of Hilary Mantel -- has drawn rave reviews but has baffled some viewers with its complicated plot.
Hong Kong -- Bishop Cosmas Shi Enxiang of Yixian, an underground bishop who has not been seen since his arrest 14 years ago, has died at age 94, a relative said on the weekend.
LCWR president-elect Sr. Marcia Allen talks to Global Sisters Report about growing up in western Kansas, living through the overnight changes wrought by Vatican II for women religious, and her thoughts on the evolution of leadership. Digging into her spiritual roots
Diocese of Winona, Minn. -- Closures, consolidations affect nearly half of 114 parishes. 21 smaller parishes moved to "oratory status." Larger parishes become "hubs."
Boston -- Church celebrates black history with nods to African heritage
Palm Beach Diocese Bishop Gerald M. Barbarito has announced that he will have surgery Monday to remove a benign brain tumor.
---
Looking for a little inspiration to begin your day? NCR's sister publication, Celebration, gives you two options, both based on the Scripture readings of the day: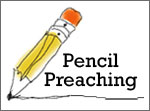 Pencil Preaching is blog in which Celebration editor Pat Marrin combines Scripture and sketching to reflect on the Word.

Daily Bread is a series of short reflections written by four authors who meet regularly to share the readings. Daily Bread is intended to help daily preachers and others who pray from the assigned Scriptures each day to orient themselves to the Living Word addressed to the church in the world. It's a great way to begin the day.
Advertisement