San Salvador, El Salvador -- Fr. Paul Schindler recalls an Oscar Romero who once sat beside him trembling. 'The people in the parish have been waiting and waiting for this'
New Dehli, Inida -- Police detain dozens protesting attacks on Churches in Delhi
Vietnam's consecrated people mark World Day for Consecrated Life
Vatican City -- Vatican completes work on new showers for homeless
Washington -- It's now official. Francis to address Congress Sept. 24
How chatty Pope Francis keeps the Vatican scrambling
San Francisoo -- Archbishop clarifies controversial Catholic high schools' sex doctrine in teacher contract
San Francisoo -- One Catholic Responds: What is really toxic in the new San Francisco teacher handbook
Toronto, Canada -- Popular priest told to "take time away" from duties at Aurora parish. Financial and ecclesiastical "irregularities" uncovered
Los Angeles -- Chaldeans' order for priest to return to Iraq prompts rift in church. Patriarch Louis Sako wants priests in disporsia to return it Iraq; Some don't want to go
Even with a boost in funding for Ebola research, the US National Institutes of Health's fiscal year 2015 budget is the lowest in years. Susan Jaffe, The Lancet's Washington correspondent, reports.
Rome -- Global meeting of women religious enhances solidarity. Scroll down to the bottom of this page and watch the video: Women religious understand essential role of church
Trenton, N.J. -- Mater Dei high school challenged to raise $1 million dollars in two months or close its doors in June
Union Theological Seminary Hosts Faith Orientation For Members Of 114th Congress Serene Jones, President of Union Theological Seminary: "Just as King Solomon knew that you couldn't cut a baby in half and expect it to live, we know that you can't separate faith, values, and politics and expect our democracy to thrive."
---
Looking for a little inspiration to begin your day? NCR's sister publication, Celebration, gives you two options, both based on the Scripture readings of the day: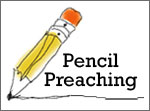 Pencil Preaching is blog in which Celebration editor Pat Marrin combines Scripture and sketching to reflect on the Word.

Daily Bread is a series of short reflections written by four authors who meet regularly to share the readings. Daily Bread is intended to help daily preachers and others who pray from the assigned Scriptures each day to orient themselves to the Living Word addressed to the church in the world. It's a great way to begin the day.
Advertisement