Francis fleshes out his vision for church: Proclaiming jubilee, Francis envisions non-judging, non-condemning church. One commentator said of this document, "Wow."
Rome -- Members of the Vatican commission on clergy sexual abuse say an unscheduled meeting in Rome Sunday with Cardinal Sean O'Malley made them feel heard in their concerns about the appointment of a Chilean bishop accused of covering up abuse.
What a Hillary Clinton White House could mean for businesses
Turkey Recalls Ambassador Over Pope's Armenia Genocide Words
A bit more background: Pope Francis drops the 'G-word' and rekindles century-old genocide debate
How Pope Francis awakened the faith of a CNN anchor -- Make sure you watch the video on this page, too. It's all about the jubilee year.
NCR McClory's life celebrated in home parish
Catholic bishops of the commonwealth of Massachusetts: Ahead of sentencing in Boston Marathon bombing trial, Roman Catholic bishops reiterate opposition to death penalty
Boston marathon veteran Scott Schaeffer-Duffy, founder of Saints Francis & Therese Catholic Worker in Worcester (and sometimes contributor to NCR), trekked to Boston twice during the Boston Marathon bombing trial to hold a vigil against the death penalty outside the courthouse.
The Catholic Bishops' Conference of the Philippines urged the Indonesian government not to execute Mary Jane Veloso, a 30-year-old Filipino on Indonesia's death row. 'Storm heaven with prayers' to save Mary Jane
Malta -- Controversial priest blesses rings at gay couple's engagement ceremony -- On public record for supporting gay marriage and civil unions since 2005. "I would bless them. Of course I can't celebrate a gay marriage as that is against Church rules, but I would give them a blessing."
Oakland, Calif. -- Tim Stier marks five years standing outside cathedral in protest.
After Historic Cuba Meeting, Obama Faces Challenge of Delivering
Vatican Radio: Bishop Hinder describes Yemen humanitarian crisis -- Hinder, a Capuchin priest, is the Apostolic Vicar of Southern Arabia since 2005, based in Abu Dhabi.
Orange, Calif. -- Catholic bishop Kevin Vann on tolerance and immigration: 'It's not about issues. It's about people'
---
Looking for a little inspiration to begin your day? NCR's sister publication, Celebration, gives you two options, both based on the Scripture readings of the day: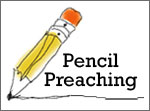 Pencil Preaching is a blog in which Celebration editor Pat Marrin combines Scripture and sketching to reflect on the Word.

Daily Bread is a series of short reflections written by four authors who meet regularly to share the readings. Daily Bread is intended to help daily preachers and others who pray from the assigned Scriptures each day to orient themselves to the Living Word addressed to the church in the world. It's a great way to begin the day.
Advertisement