Updated 1 p.m. Central Time: The story is in Francis lambasts international aid, suggests Catholics should limit children
Via text and Twitter, NCR Vatican correspondent Josh McElwee reports that Pope Francis has landed safely in Rome after his pastoral visit to Sri Lanka and the Philippines.
As this screen grab from McElwee's Twitter feed shows, Francis gave a heck of an aboard plane press conference. Details to come in about two hours. Stay tuned.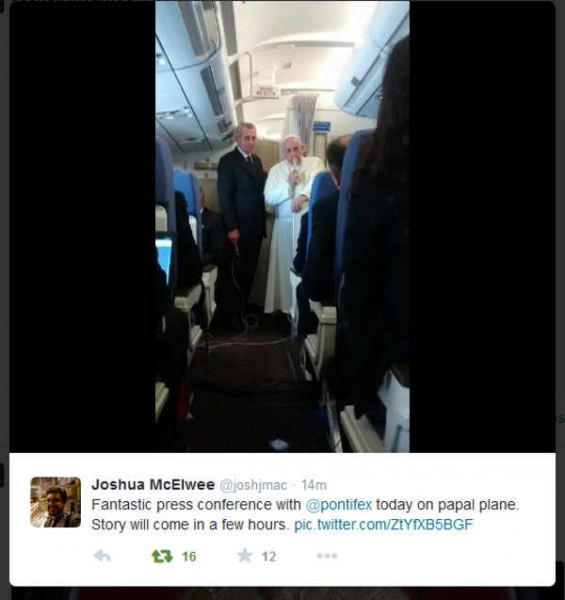 Advertisement