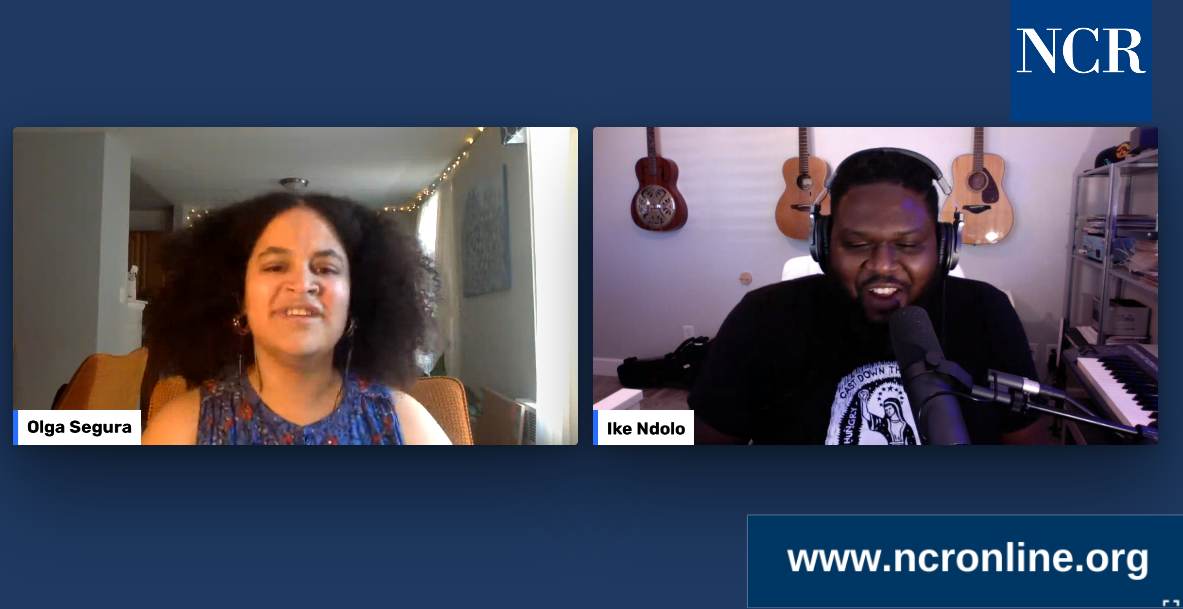 NCR opinion editor Olga Segura, left, speaks with musician Ike Ndolo about his newest project, a podcast called Disinherited. (NCR/YouTube screenshot)
NCR Culture, a conversation on books, TV, films and more, continues this month with guest Ike Ndolo, a Nigerian American Catholic musician and youth minister. NCR opinion editor Olga Segura spoke with Ndolo about his music collective, "Village Lights," and Disinherited, his forthcoming podcast co-hosted with Stephanie Espinoza.
Join us on Thursday, June 17 for our next NCR Culture conversation with Latin Grammy-nominated recording artist Gina Chavez. We'll be streaming live on Facebook and YouTube at 4:00 Eastern/3:00 Central.
And for more culture coverage, subscribe to Olga's newsletter, Culture Weekly. Every Saturday, you'll get links to the latest culture coverage on NCR, as well as Olga's favorite music, TV and books.