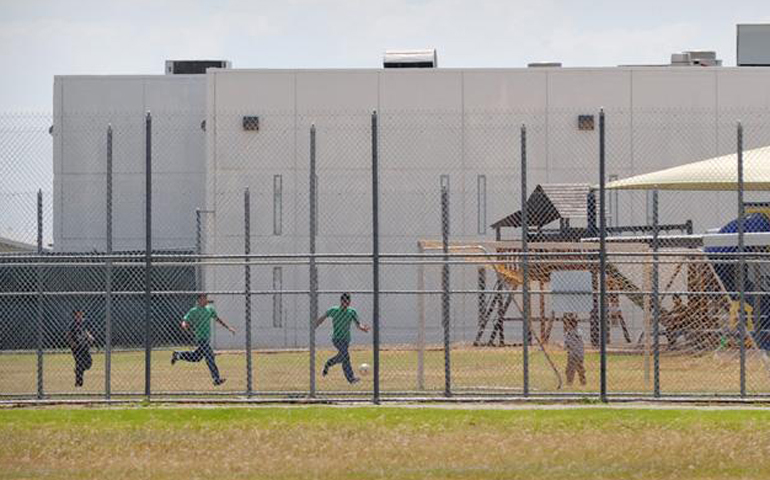 Children play in a double-fenced playground area in 2009 outside the T. Don Hutto Family Residential Facility in Taylor, Texas. (CNS/Bahram Mark Sobhani)
For Mercy Sr. JoAnn Persch, the words "family" and "detention center" are contradictions, a description that masks what the centers really are: jails.
As executive director of the Interfaith Committee for Detained Immigrants, Persch oversees five programs that she says provide a much truer family-friendly setting for asylum-seekers.
Activists also worry that "family detention centers" in Texas applying for child care licensing as a way to comply with court rulings could mean that women and children may be detained for longer periods in facilities that aren't suitable.
"They can call it whatever they want, but it's a jail," Persch said. "There's no reason to be locked up. What bothers me most is that this is being done under the private prisons, so they are making money on the backs of these poor moms and kids, which is just wrong."