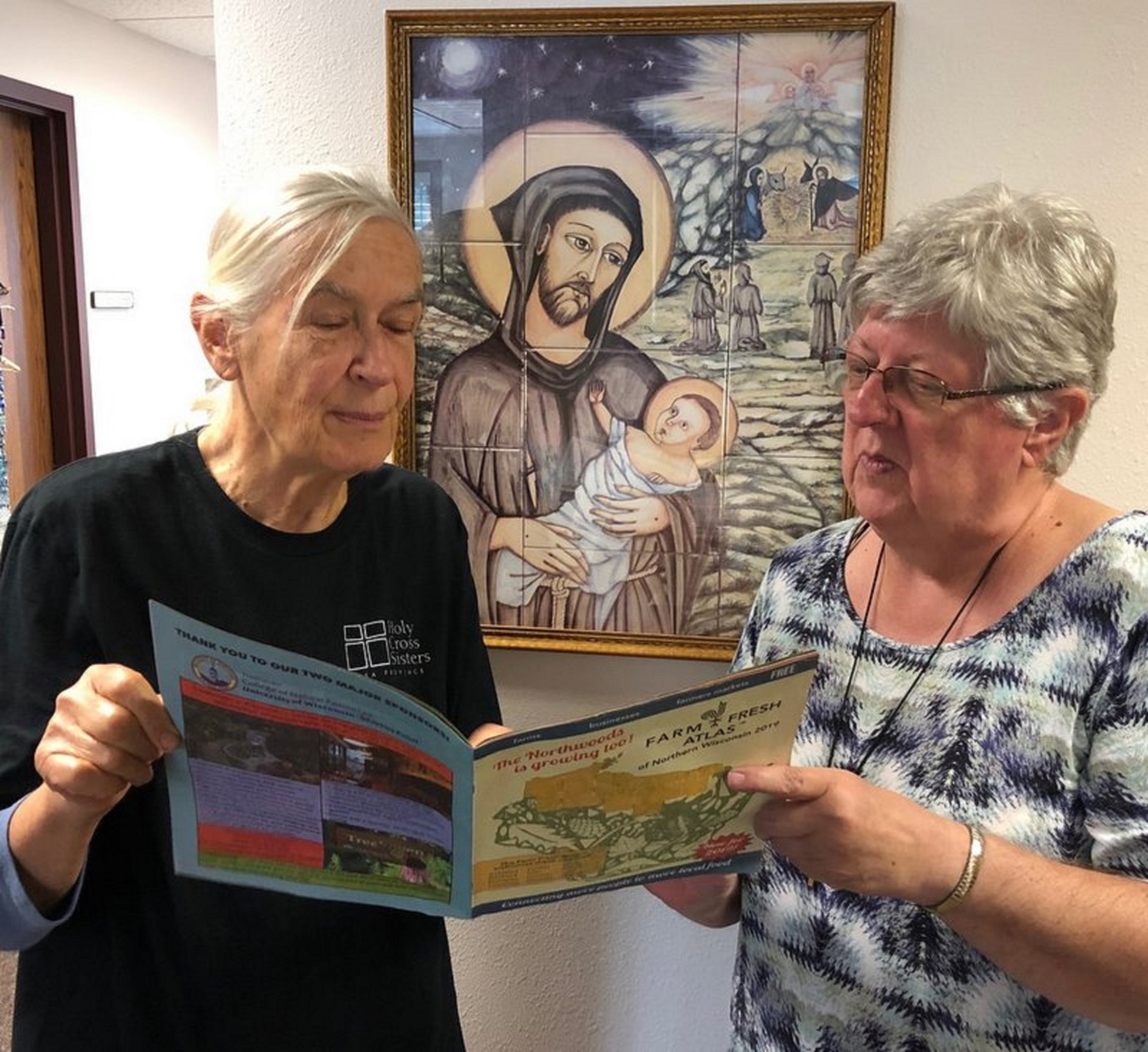 Susanna Juon-Gilk, left, and Sister Pam Hodgson, SCSC, review the finished food atlas.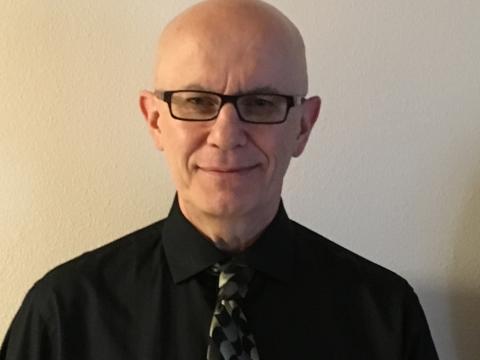 In Northern Wisconsin, a bunch of farms were producing fresh local vegetables and other products, but needed to get the word out. Susanna Juon-Gilk had an idea. The Sisters of Mercy of the Holy Cross, of which Susanna is an associate, liked the idea and wanted to help. They provided
$1,000 in seed money. Thanks to this gift from the sisters and contributions from other businesses, "The Farm Fresh Atlas of Northern Wisconsin" now exists.
Said Susanna: "This local food atlas, first of its kind for the 12-county region in Northern Wisconsin, not only supports small family farms, but helps people find fresh, healthy, environmentally raised food in season. It's a win-win situation. Good for us, good for farmers and good for the environment."
The publication with 43 listings is now available at area farmers markets and businesses, connecting more people to more local food.
-- Russ Manci is the director of communications and development for the Sisters of Mercy of the Holy Cross in Merrill, Wi.