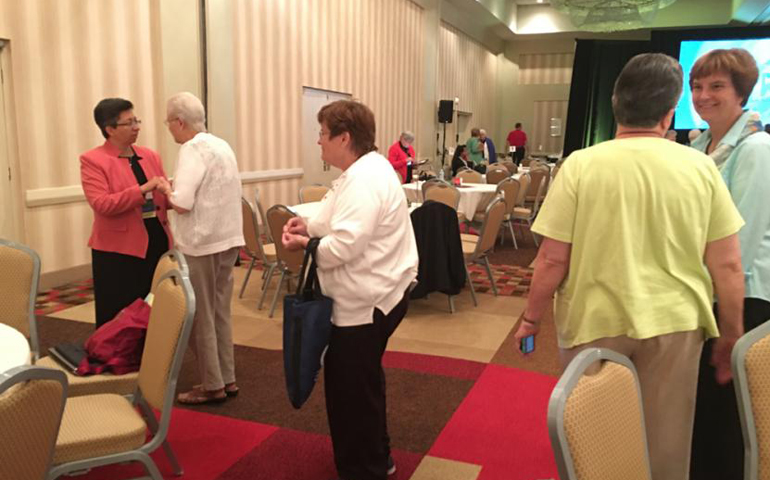 Sisters line up to greet Sister of Charity of the Incarnate Word Teresa Maya, left, after the announcement that Maya is LCWR's new president-elect. (GSR/Dawn Araujo-Hawkins)
Atlanta, Georgia — August 12, 2016
\On the second full day of the 2016 Leadership Conference of Women Religious annual assembly, former LCWR president Franciscan Sr. Pat Farrell took the stage to give the assembly's final keynote address.
Farrell had been asked to share her personal experience with contemplation and leadership, and her remarks drew from her time as a leader both in her congregation and in LCWR. What she has learned, she told the LCWR membership definitively, is that contemplation and leadership are one and the same.
As a leader, Farrell said, contemplation "filled a deep hunger in me personally and seemed to enable me to respond to leadership challenges with some depth and creativity." Furthermore, "in the silence and solitude, something gradually expanded in me. I was aware of a slowly growing ability to be more compassionate, less reactive and less judgmental."