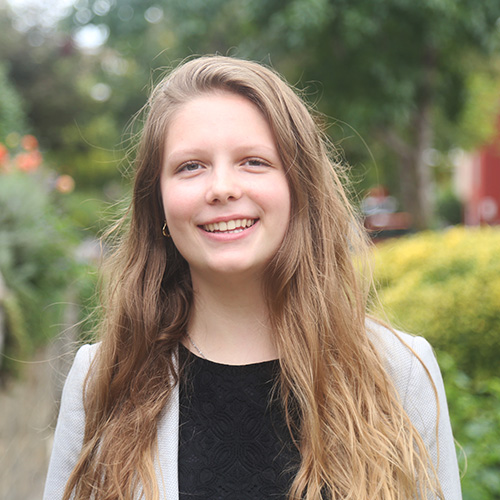 Aleja Hertzler-McCain (Courtesy of Sojourners/Christian Smutherman)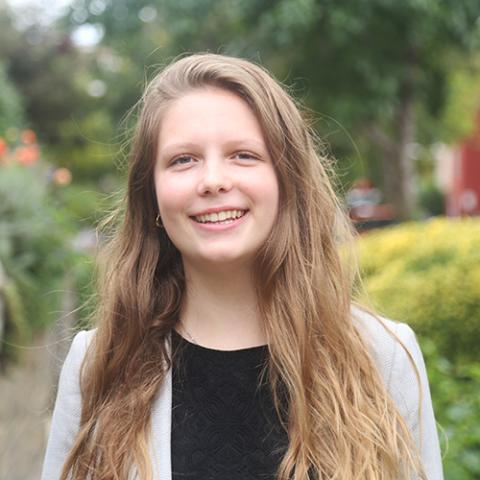 Aleja Hertzler-McCain (Courtesy of Sojourners/Christian Smutherman)
Aleja Hertzler-McCain has been selected as National Catholic Reporter's newest Bertelsen Editorial Fellow, starting in July 2022.
A graduate of Pomona College in Claremont, California, Hertzler-McCain has most recently served as an editorial assistant for Sojourners magazine, where she wrote an April 2022 cover feature story on the disability rights movement.
Hertzler-McCain was also previously an outreach and policy associate for Jubilee USA Network, an alliance of U.S. organizations and faith communities that advocates for fair debt arbitration and debt relief.
Raised in Mount Rainer, Maryland, a city on the border of Washington, D.C., Hertzler-McCain is a violinist and majored in both anthropology and music at Pomona. In 2021, she was the recipient of both the college's Anthropology Senior Prize, awarded to a graduating senior for excellence in that field; and its Barbara Sanford Allen Prize in Music, which recognizes an outstanding student in the music department above first-year rank.
The Bertelsen Editorial Fellowship was established by NCR emeritus board member Tom Bertelsen in 2010 to support "the next generation of independent Catholic journalism." Working as full-time staff members, Bertelsen fellows hone their journalism skills, report stories for the publication and gain firsthand experience in an across-the-globe Catholic newsroom.
In her first story with NCR, Hertzler-McCain reported on Pax Christi USA's naming of 20 new "Ambassadors of Peace" — persons the Catholic peace group is recognizing for contributions they have made toward furthering the practice of Gospel nonviolence.
A version of this story appeared in the July 8-21, 2022 print issue under the headline: Aleja Hertzler-McCain is NCR's newest Bertelsen Fellow.