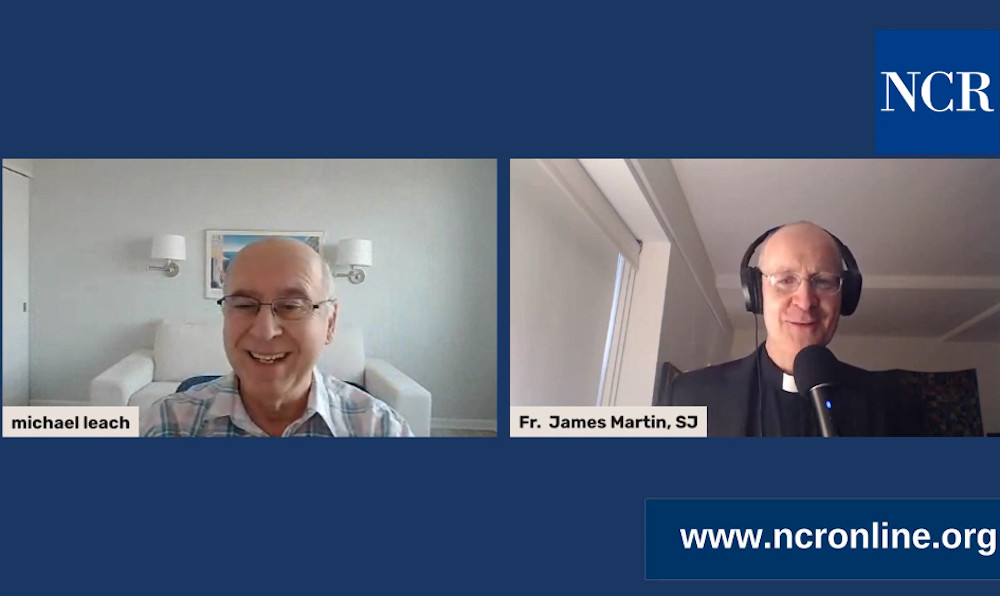 Michael Leach and Jesuit Fr. James Martin (NCR screenshot/YouTube)
For the second year, NCR is bringing our readers a four-part series of conversations on spirituality during the Lenten season.
In the second conversation, Soul Seeing for Lent host Michael Leach speaks with Jesuit Fr. Jim Martin, editor-at-large at America magazine, about the power of prayer and having honest conversations with God.
Background reading:
---
Mark your calendar for our upcoming Soul Seeing for Lent conversations:
April 4 — Nicole Symmonds, visiting professor at McAfee School of Theology

April 18 — Franciscan Sr. Ilia Delio, the Josephine C. Connelly Endowed Chair in Theology at Villanova University
And check out the first Soul Seeing Lent conversation with Loretto Sr. Jeannine Gramick, co-founder of New Ways Ministry, about her ministry, her correspondence with Pope Francis and what she's doing this Lent.