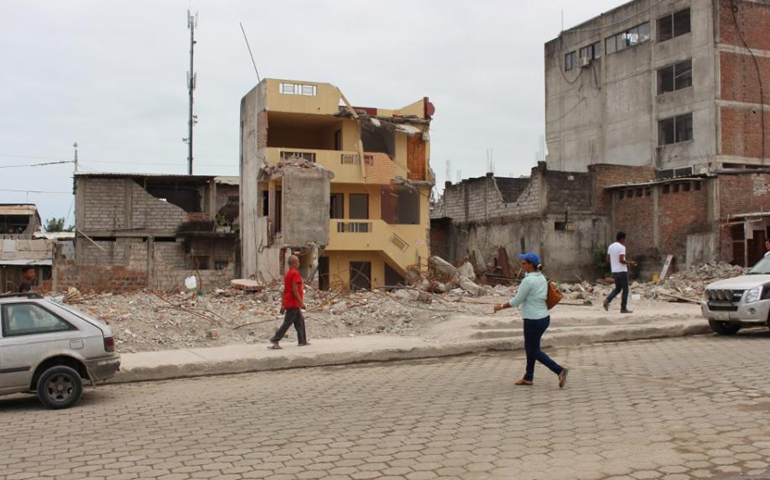 In the main town square of Pedernales, a lone house stands badly damaged as all other surrounding buildings have been razed. (GSR/Sofia Bermeo)
An apocalyptic landscape awaits travelers to the areas most affected by the earthquake that ravaged Ecuador's coast in April. Sr. Francesca Violata, an Italian missionary from the Paduan Isabelina community, witnessed the devastation first-hand when she arrived in a town on a relief trip in the weeks immediately following the disaster. "Right from the city's entrance, you get the feeling you're in a war zone," she said.
While many around the world seem to have already forgotten about this catastrophe, sisters in Ecuador are continuing to help victims. Since the earthquake, the leadership of Ecuador's Catholic women religious has played an integral role in the country's recovery.