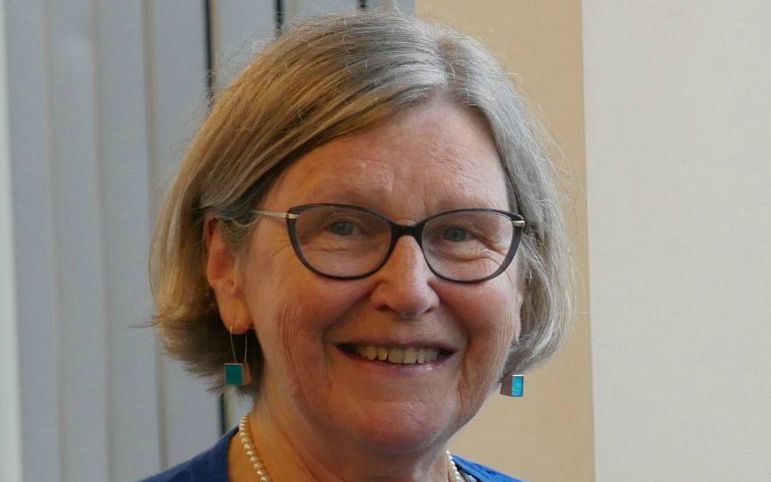 Social Service Sr. Simone Campbell (Courtesy of Catholic Theological Union)
Notre Dame, Ind. — June 17, 2019
Denying Communion to Catholic politicians whose votes contradict church teaching is ineffective and only exacerbates the U.S. bishops' lack of influence on Capitol Hill, said a religious sister who works as a lobbyist in Washington, D.C.
"It's sad" because the bishops are "not as well respected on the Hill as they once were," said Social Service Sr. Simone Campbell, executive director of Network, a Catholic social justice lobby noted for its Nuns on the Bus event.
Public decrees denying Communion to politicians — such as a recent one by an Illinois bishop — do not change politicians' minds on issues and instead drive people away from the church, Campbell said during a public interview with NCR at the June 9-12 Summer Spirituality Seminar at St. Mary's College in Notre Dame, Indiana.
"The only thing it does is stir up the far right in righteousness and certitude," she said. "And for me, the spiritual life is anything but certitude."
Instead, she agrees with Pope Francis, who has said the Eucharist is "not to be like a toll booth on the way to holiness," she said. "Eucharist is for those of us who struggle."