A version of this story appeared in the Nov 20-Dec 3, 2015 print issue under the headline: "A story told in stone and light".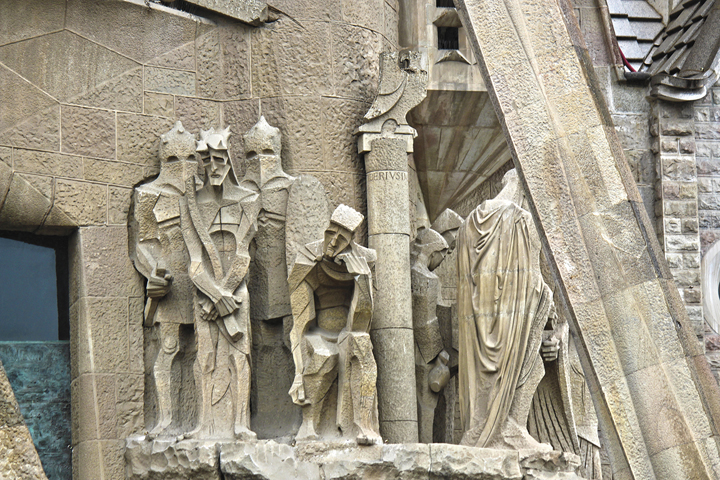 The Passion façade depicts the judgment of Jesus, with Pontius Pilate washing his hands on the right.
La Sagrada Familia church in Barcelona, Catalonia, in Spain, has been more than 133 years in the making. The groundbreaking for the art nouveau church occurred in 1882, but when its chief architect, Antoni Gaudí, died in 1926, construction was less than 25 percent done. Then a fire destroyed the original plans, drawings, mini sculptures and photographs during the Spanish Civil War. The construction of La Sagrada Familia continues to this day, based on reconstructed versions of the original plans, as well as on modern adaptations.
The vision of La Sagrada Familia, which was named a basilica in 2010, is an expression in stone and glass that tells the biblical history of Jesus as you view each of the three grand façades: the Nativity façade to the east, the Passion to the west, and the Glory to the south (yet to be completed).