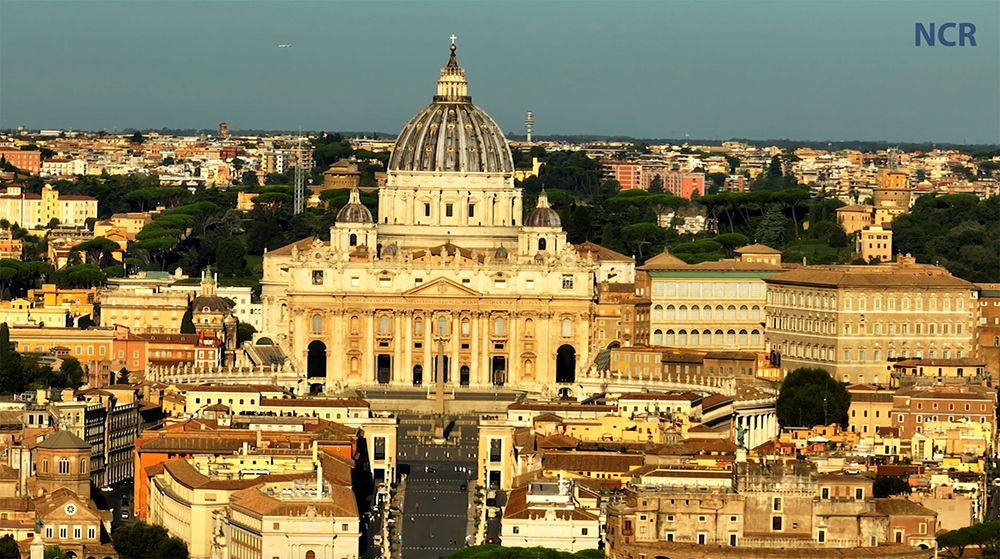 An aerial view of St. Peter's Basilica in Vatican City (NCR screenshot/YouTube)
In just over a week, nearly 450 people from around the world will gather in Rome for a month-long assembly, a Synod of Bishops on synodality, which is expected to discuss a range of important issues including women's ordination, LGBTQ inclusion and ministry, and priestly celibacy.
While synods are not new for the church, the October meeting will feature a lot of firsts, including starting with an ecumenical vigil on Sept. 30, followed by a four-day spiritual retreat. Another first for a synod — not all of the voting members are bishops — religious sisters and lay men and women will be voting for the first time.
As we prepare for this momentous and historic gathering, NCR commissioned this video explainer — so that you are informed as deliberations begin. The video was produced by Chaz Muth.
Stay informed during the synod: