COVID-19 proved too much for the already-precarious 173-year-old Institute of Notre Dame to survive, school leaders said, and it closed in June. But the group Saving IND has resolved to find a way to revive it.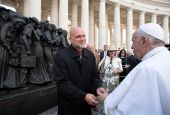 The creator of "Homeless Jesus," 50-year-old Canadian sculptor Timothy Schmalz, says he aims for his work to disturb the comfortable and maybe provide a little comfort to the marginalized people he depicts in his work.
Perspective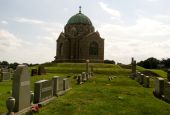 Perspective: I did not weep in the few minutes I had inside the funeral home or at the abbreviated graveside service. It all happened so fast: COVID-19 robbed us — and more importantly, Mom — of a proper goodbye, leaving me feeling hollow, hurt, angry and guilty.