A high-ranking Roman Catholic cardinal who was placed on a ventilator after contracting COVID-19 said he has moved into a house but is still struggling to recover from the disease.
When his bishop demanded his resignation – after a series of divisive remarks about politics and the pandemic – Altman refused to oblige and has since raised more than $640,000 from his conservative supporters to defend himself.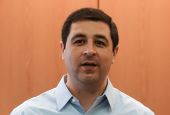 Saying Attorney General Josh Kaul lacks the authority to initiate an investigation, the Milwaukee Archdiocese is refusing to turn over documents related to sexual abuse by Catholic clergy.