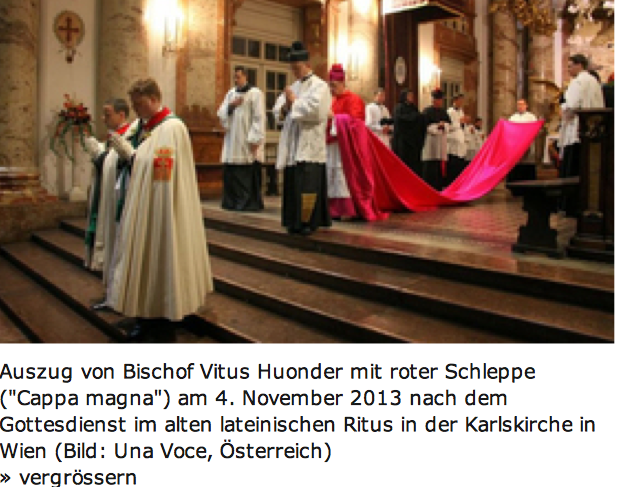 Photo of the kipa apic website
We live in a big tent church.
Of this we are reminded occasionally, especially when one spots a cappa maga at an old Latin rite mass celebration. Such was the case last month, when, on Nov. 4, Bishop Vitus Huonder, bishop of the diocese of Chur, covering central and southeastern Switzerland, celebrated mass in Vienna. According to the kipa apic website, he did so at the invitation of the traditionalist movement in Vienna in order to celebrate the feast of St. Charles Borromeo.
The website reported that participants said the celebration was "awe-inspiring."