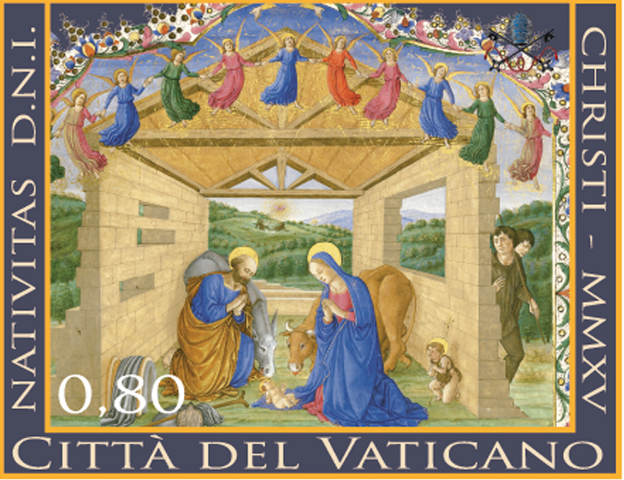 Detail of a Vatican 2015 Christmas stamp.
Hello NCRonline readers,
Our offices will be closed December 24-25, and we have decided it will be easier on our staff to turn off the comments system for the weekend, effective 7 a.m. on Thursday, Dec. 24. You may notice that the comments section will be absent from the website through the weekend. Comments will return Monday, Dec. 28.
Have a Merry Christmas and Happy Holidays all! We will see you Monday!
About the image: The Vatican's 2015 Christmas stamps feature a manuscript illumination of the Holy Family by an unknown artist from the 15th century. The image is from the Codices Urbinates Latini 239 (1477-1478) at the Vatican Library. (CNS photo/courtesy Vatican Philatelic and Numismatic Office)