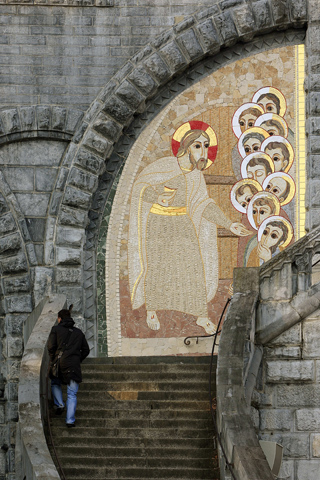 A depiction of the Risen Christ appearing to his disciples is seen in a mosaic at the shrine in Lourdes, France. Easter is March 27 this year. (CNS/Nancy Wiechec)
Hello NCRonline readers!
Our editorial department is closed March 25 and March 28, 2016, and we have decided it will be easier on our staff to turn off the comments system for the weekend, effective 6 a.m. CDT on March 25. You may notice that the comments section will absent from the website through Monday, March 28. Comments will return Tuesday, March 29.
Happy Easter to you all!