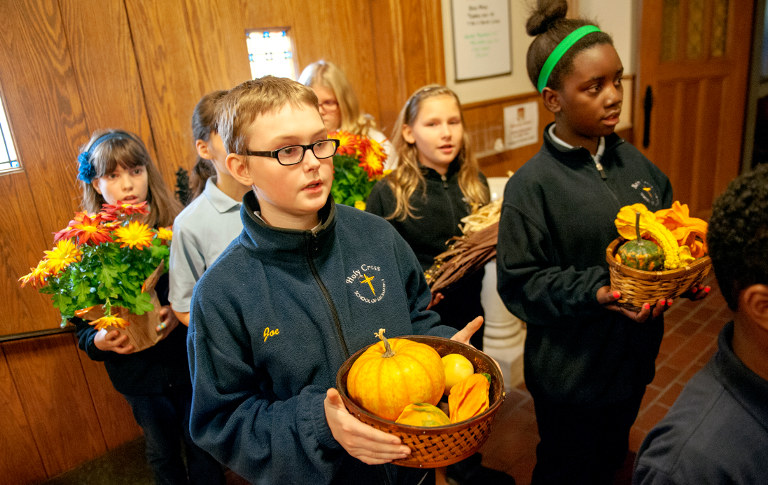 Holy Cross School fifth-graders take Thanksgiving offerings to the altar during a Nov. 24 Thanksgiving Mass at Holy Cross Church in Rochester, N.Y. (CNS/Mike Crupi)
NCR's offices will be closed for the Thanksgiving holiday Thursday, Nov. 26 through Sunday, Nov. 29. We will be closing the comments section during that time.
However, Vatican correspondent Joshua J. McElwee will be on the ground reporting from Africa, where Pope Francis is scheduled to visit Kenya, Uganda and the Central African Republic. You can keep up with all of the coverage here.
Also, catch up on coverage of COP21, which officially begins Nov. 30. NCR staff writer Brian Roewe will be in Paris covering that important climate change conference.
Thank you for your readership and enjoy the holidays! We will re-open comments Monday, Nov. 30.