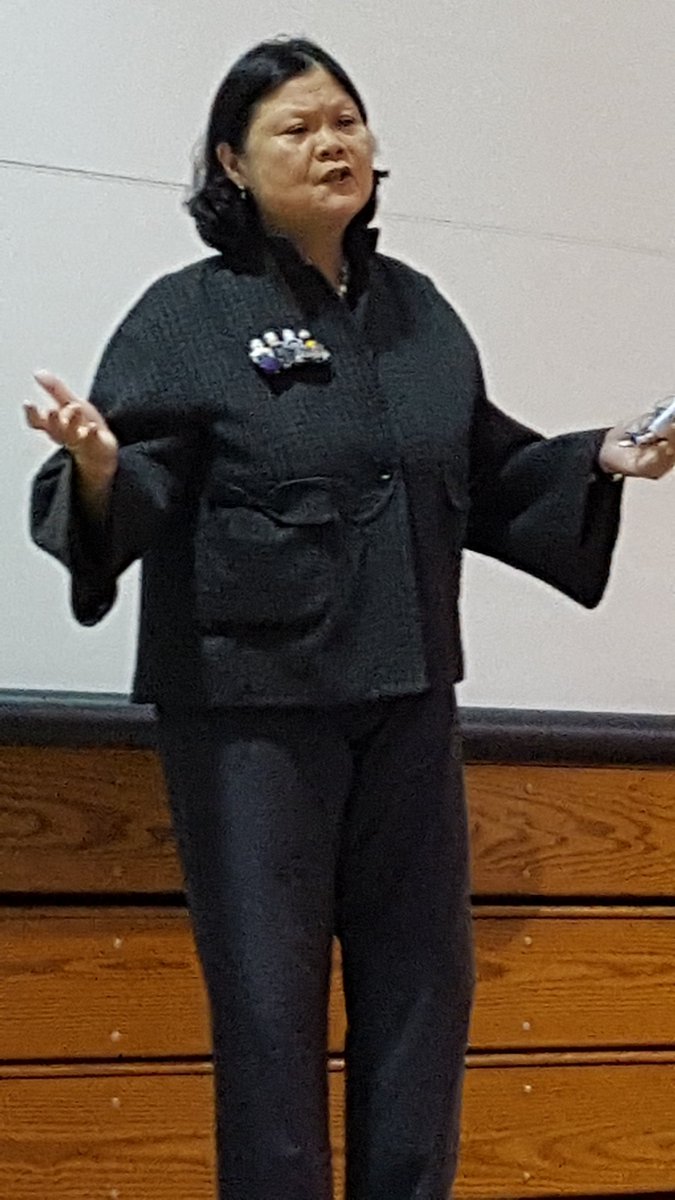 Carolyn Woo of Catholic Relief Services gives the opening keynote at the "Women of the Church" conference.
Pope Francis, who inspired the convening of this weekend's conference on "Women of the Church" in southern Indiana, sent his greetings to the 260 attendees via a letter to Archbishop Joseph W. Tobin of Indianapolis.
The pope said he hoped the conference, "by exploring the multifaceted contribution of women to the life of the Church in America, past and present, will open new horizons for their greater and more inclusive presence and activity in the future," according to a copy of the letter distributed during the opening prayer service.
The three-day conference, hosted by the Sisters of St. Benedict of Ferdinand, Indiana, in partnership with St. Meinrad Seminary and School of Theology, was planned in response to Pope Francis' call for "a more incisive female presence" in his 2013 apostolic exhortation Evangelii Gaudium ("The Joy of the Gospel").
"To all of you I express my gratitude and encouragement, together with my prayers that the Conference will contribute to a balanced discernment of how women's manifold gifts can be used most fruitfully to advance the Church's mission, for the greater glory of God and the growth of his People in faith, hope and love," the pope wrote in his letter to the conference.
Quoting his own words to religious women during his visit to New York last year, the pope wrote, "What would the Church be like without you? Women of strength, fighters, with that spirit of courage which puts you in the front lines in the proclamation of the Gospel!"
Opening keynote speaker Carolyn Woo, president and CEO of Catholic Relief Services, also thanked women for doing the "heavy lifting" for the church.
Woo, who announced last month that she would end her five-year term at CRS at the end of 2016, shared lessons she has learned while at the helm of the international relief and development agency.
Although she has witnessed the effects of evil and sin, especially among so many "sorrowful mothers" around the world, she still believes in resurrection and goodness. "I believe it's possible within each one of us, but we have to make a choice for it," she said.
The conference continues through Sunday at the Immaculate Conception Monastery.