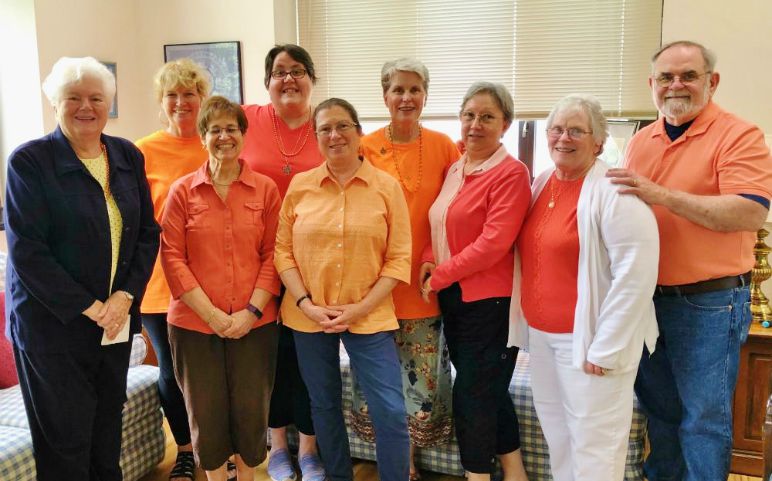 Members of the Sisters of St. Joseph of Peace Leadership Team and staff wear orange June 7 to stand for a future free from gun violence. (Provided photo)
We live in the midst of violence. Gun violence. Domestic violence. Violent language. Violence in media. Violence to Earth, our common home. Our senses are overrun with so much violence that we take it for granted as an inevitable part of the fabric of our lives, not even noticing its pervasive presence. Until, that is, stark and very real violence impacts someone we know, a loved one, or even ourselves. Suddenly, its hold on us is crystal clear, and we know: The time is now to build a nonviolent future.
Last year, someone I knew and loved went out one night dancing with friends, as you are apt to do in your early 20s. It was November 7. The bar in question was the Borderline Bar & Grill in Thousand Oaks, California. My loved one was my niece, my eldest sister's eldest daughter.
Thankfully — no doubt due in large part to knowledge drilled into their muscle memory by active-shooter drills at school — my niece and her companions escaped with their lives. Twelve innocent lives were lost that nigh,t however, including one of my niece's classmates.