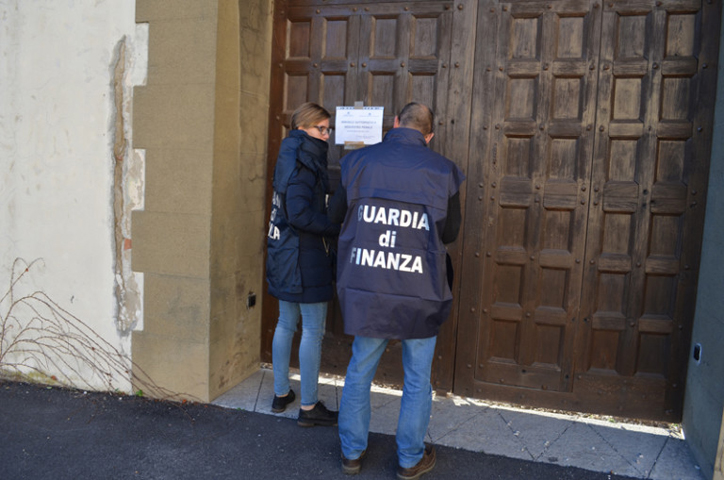 Retired cleric the Rev. Patrizio Benvenuti was put under house arrest in Italy earlier this month. (Guardia di Finanza)
Police in Spain have arrested a fugitive businessman accused of swindling pensioners from the U.S. and elsewhere out of millions of euros with the backing of a Catholic priest who worked at the Vatican before retiring to the Canary Islands.
Christian Ventisette was stopped at Madrid airport after an international arrest warrant was issued for the French-Italian businessman, Italy's financial police said Feb. 24.
Ventisette is accused of scamming more than 250 investors out of around 30 million euros ($33 million) in an international operation involving an Argentine priest.
The retired cleric, Fr. Patrizio Benvenuti, was put under house arrest in Italy earlier this month. He previously worked at a Vatican tribunal and currently has residency in the Canary Islands, a Spanish archipelago off the west coast of Africa.
The duo are accused of creating a Ponzi scheme, "pulverizing the capital collected from investors through a myriad of Italian and foreign companies," Italian police said.
Retirees from Belgium, France, Italy, Luxembourg, Switzerland and the U.S. handed over their money, which they believed was being invested in sectors such as real estate. They were also told their funds would support a humanitarian organization.
Benvenuti's position as a priest and former Vatican employee have been viewed as a key reason that people trusted him with their money.
The scam was uncovered when a nun who had formerly worked with Benvenuti received documents detailing the movement of hundreds of thousands of euros, which she could not explain. An investigation was launched after she went to police with her discovery.
In the course of the investigation, authorities also seized assets in Italy and abroad, including an archaeological site in Sicily and Benvenuti's 8-million-euro luxury residence in central Italy.