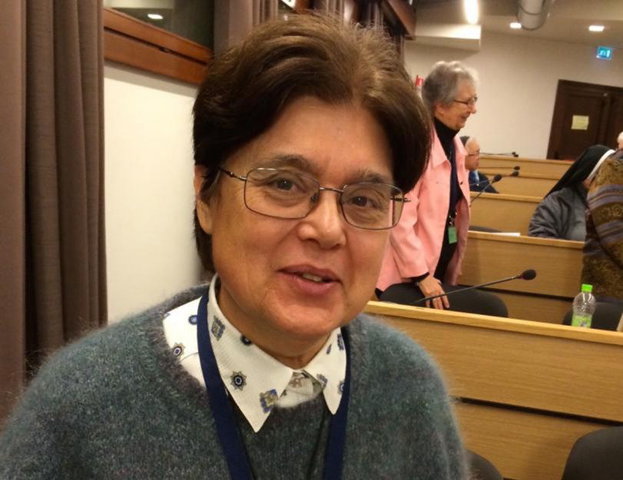 Sr. Carmen Sammut (NCR photo/Tom Fox)
Spending her religious life as part of a Christian minority in Muslim North Africa helped prepare Sr. Carmen Sammut for the diversity of opinions and backgrounds shared at the Vatican's Synod of Bishops on the family.
Sammut, head of the International Union of Superiors General (UISG) and one of three sisters auditing the historic gathering, said circumstances and thoughts brought to the synod are so much more diverse than the simple conservative vs. progressive narrative often described in the media.
"One of the things I appreciate very much being in the synod is the universality — the whole world is there," said Sammut, a Missionary Sister of Our Lady of Africa who is originally from Malta. "The groups are made up to have very big differences, to have very different backgrounds. People from the Middle East, Africa, Japan, Europe — you have very, very varied experiences."