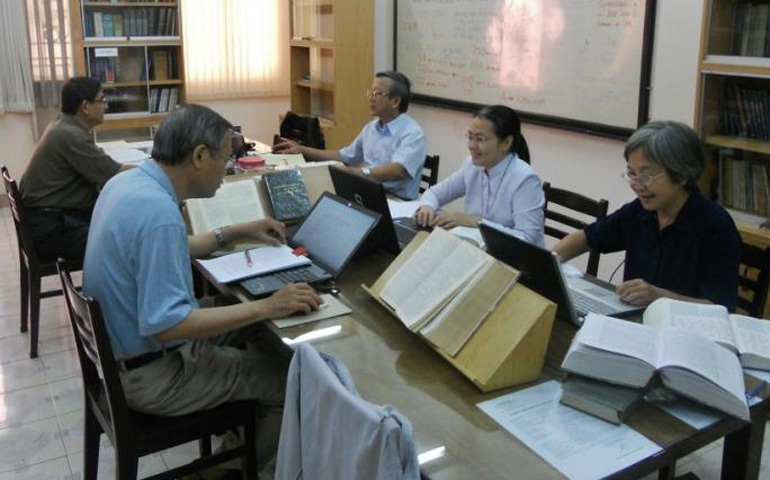 Sisters and priests from various congregations work together to translate the Bible into Vietnamese. (Courtesy of the Liturgy of the Hours Group)
Ho Chi Minh City, Vietnam — February 29, 2016
After the Second Vatican Council (1962-1965) allowed local churches to celebrate liturgical services in their own languages, some Vietnamese priests and religious were eager to translate the Bible into Vietnamese versions that are suitable for their traditional culture.
Six priests voluntarily started to render the Latin Liturgy of the Hours into Vietnamese in late 1971. They later formed the Liturgy of the Hours Group that drew more priests and sisters who are expert in the Bible, theology, liturgy, pastoral ministry, sacred music, literature and poetry.
Franciscan Fr. Pascal Nguyen Ngoc Tinh, who manages the group's work, said at first group members spent only their Christmas, Easter and Tet (Lunar New Year) holidays working quietly at monasteries and convents. For decades, they overcame obstructions and difficulties made by communist authorities and even by church officials to pursue their mission in life.
This year marks the 45th anniversary of the group's establishment.