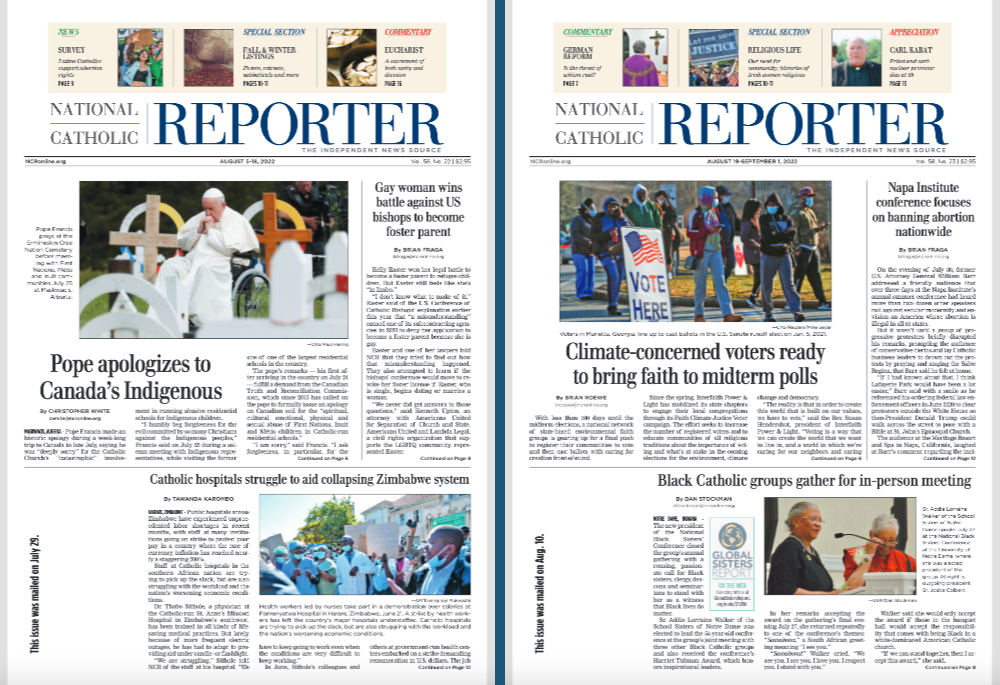 The front pages of two recent issues of the National Catholic Reporter (NCR graphic)
When I wrote my first story for the National Catholic Reporter as a college freshman in 1967, I certainly had no idea I'd end up as its publisher and CEO a half century later.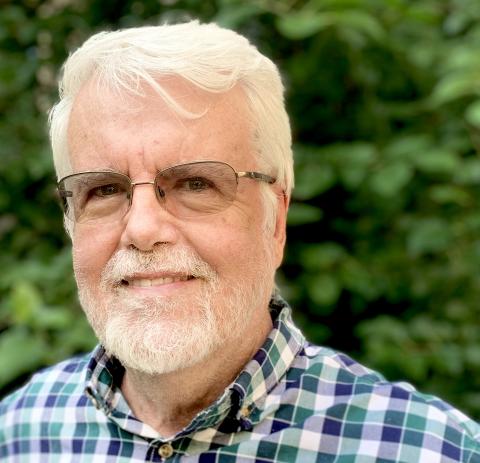 When I accepted the position two years ago, I told the board I would serve until my 75th birthday, with the goal of helping the board identify a longer-term publisher to lead NCR into the second half of its first century. Although my 75th birthday is a year off, NCR is on a positive trajectory and now is the time to begin the search for that next leader.
I spent the vast majority of my career in secular journalism, but the mission is fundamentally the same as what we do at NCR: to probe the issues that matter most to the communities we serve and to rely on our independence to hold the powerful accountable.
As readers and donors tell me every week, though, NCR does something more. It provides an inspirational vision of a church rooted in the Gospels and committed to values of faith and justice.
If you know of someone you believe would be the right fit, please direct them to ncr.media/pubjob for the job description and instructions on how to apply.
As ever, I thank you for your support and look forward to hearing from you.
All the best,
Bill Mitchell
816-968-2259
bmitchell@ncronline.org
A version of this story appeared in the Sept 2-15, 2022 print issue.