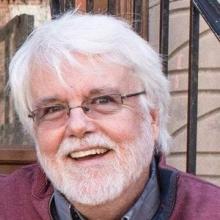 Bill Mitchell became NCR's first climate editor in 2019 and was named publisher/CEO in 2020. He retired in November 2022 and was succeeded by Joe Ferullo.
Bill first wrote for NCR as a freshman at the University of Notre Dame in 1967 and served on the NCR board from 1998 to 2004. As a reporter for the Detroit Free Press and Knight Ridder, his assignments included three years each as city hall bureau chief, Washington correspondent and European correspondent based in Vienna.
After serving as city editor and assistant managing editor for investigations at the Free Press, he left the world of newspapers to become Detroit bureau chief for TIME. He was later named director of electronic publishing at the San Jose Mercury News and led the team that produced one of the first digital newspapers, Mercury Center, in 1993. While still based in Silicon Valley, he became editor of Universal UClick and later moved to St. Petersburg, Fl. to become editor of Poynter Online and Poynter's marketing director. While at Poynter, a school for working journalists, he started the Clergy Abuse Tracker, which was subsequently passed along to NCR and later to BishopAccountability.org. Bill has twice served as a juror for the Pulitzer Prizes.
Bill has taught journalism ethics at the University of Detroit and Northeastern University. He lives in Boston with his wife of 52 years, Carol, a clinical psychologist and spiritual director. They are the parents of three grown children and six grandchildren. You can reach Bill at bmitch@gmail.com.