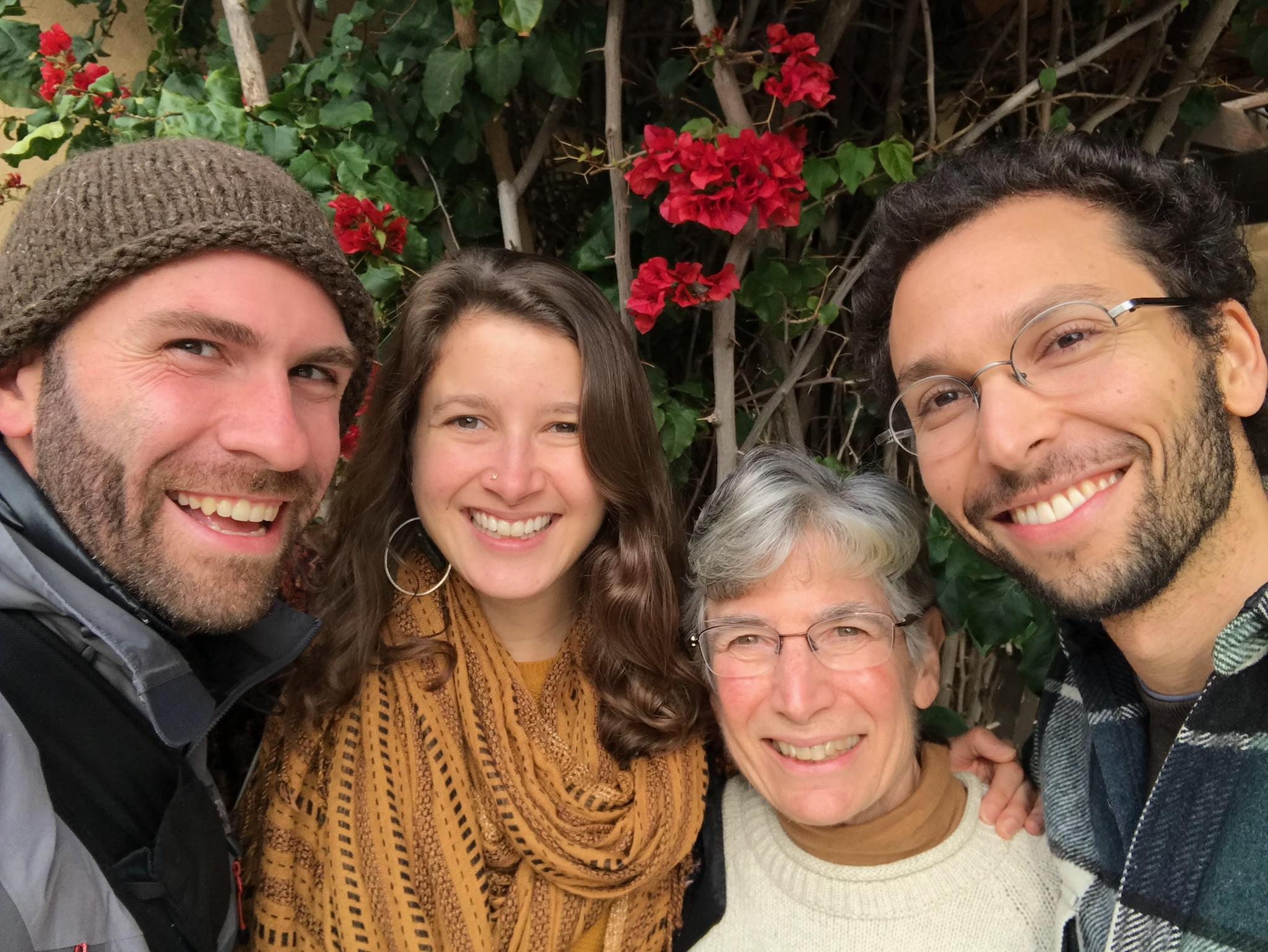 From left: Alan Webb, Sarah Bradley, Dominican Sr. Gloria Jones and Adam Horowitz (Provided by Sr. Gloria Jones)
Editor's note: In Part 2 of this series, Global Sisters Report explores the parallels between the unlikely community of women religious and millennial "nones" and their potential for a meaningful collaboration. While the decline in numbers at institutional congregations may be a discouraging trend to some, the union of these two groups may answer who could inherit the charisms that animate religious life today. Read Part 1 here.
______
Jerone Hsu doesn't like to describe himself as spiritual, because "it presupposes the existence of a spirit," he said.
But the agnostic, Taiwanese-American founder of a community collective for social good in New York City said he knows one thing without a doubt: "Had I been born as a woman half a century ago, I would absolutely be a nun. … If you wanted to do good in the world, this was your ticket."
The national Nuns and Nones conversations helped illuminate the similarities for 33-year-old Hsu, who said that "even though my lifestyle doesn't look anything, on the surface, like that of a nun, I have found through my personal relationships with women religious a great deal of mutual recognition in our shared devotion, intensity and structured practice."
As a growing share of younger people consider themselves "nones," referring to the box they check next to religion, many religious congregations in the U.S. have been aging and diminishing in size and scope of ministry. But to the sisters involved in Nuns and Nones, these flipped numbers between surprisingly similar groups have become an invitation for a creative evolution.