A version of this story appeared in the Jan 30-Feb 12, 2015 print issue under the headline: 300 miles to see friends on death row.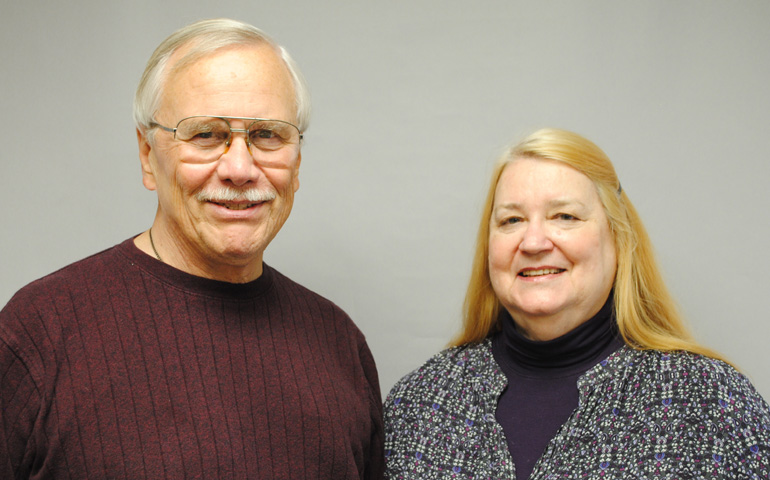 Deacon Leo Bistak and his wife, Nancy (NCR photo/Stephanie Yeagle)
It may not have a name, but the program that ministers to death row inmates at the Tecumseh State Correctional Institution in Tecumseh, Neb., is making an impact.
Certainly moved by the program are Deacon Leo Bistak and his wife, Nancy, of Lawrence, Kan. The couple travels almost 300 miles roundtrip once every three months to participate.
"We sit around in a large room with about eight death row prisoners and about 10 of us who come in," Leo said. "We have some sandwiches and talk with them for about three hours."
The program, organized by Nebraskans for Alternatives to the Death Penalty board member Jo Donegan, was started in 2001. Donegan, a retired psychotherapist, wanted to begin a program for death row inmates. When she joined the board, the Tecumseh prison had just opened, so she contacted the warden and asked for permission to meet with the prisoners. Permission was granted, but only once every three months on a Tuesday from 5-8 p.m.
"The only thing we are allowed to take into the visits are quarters because they have a lot of vending machines with sandwiches, soft drinks and cookies and things," Donegan said. "We shoot out all our quarters into those things and set up a long table. It looks like a cocktail party."