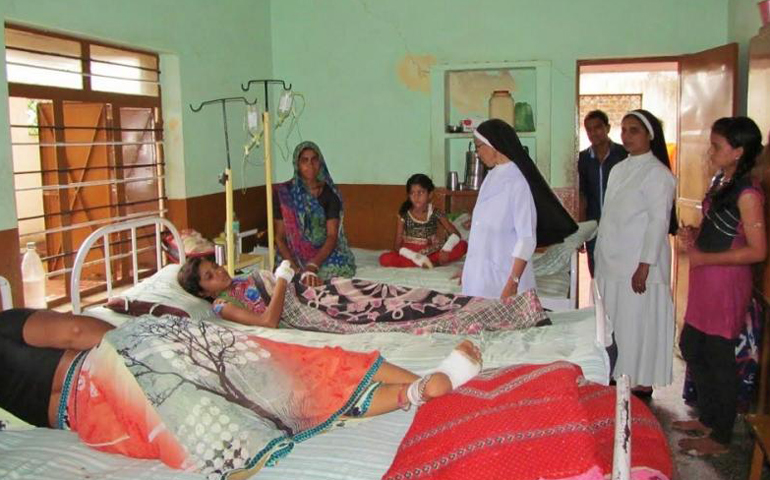 Adoration of the Blessed Sacrament Sisters tend to women patients at the mission hospital in central India. (GSR/Saji Thomas)
Ghonsla, India — September 9, 2016
Farman Khan was bitten by a cobra while working on a farm. The 35-year-old Muslim man killed the snake immediately and carried it to a nearby Catholic mission hospital.
He gave the snake to the nuns managing the Jai Rani (Queen of Victory) Mission Hospital in Ghonsla, a village in central India.
"We started his treatment immediately as any delay would have proved fatal," says Sr. Rosline Pathalin, a trained nurse. "Now he is getting better," she says as she stands by Khan's bed.
Khan, a landless agricultural laborer, is among thousands of villagers who have come to the hospital in the village near Ujjain, a temple town in Madhya Pradesh state. It is known as "Mission Hospital" and is managed by the Sisters of the Adoration of the Blessed Sacrament.
The 20-bed hospital treats snake and scorpion bite cases through a unique method and in the process helps end certain superstitious practices among villagers.