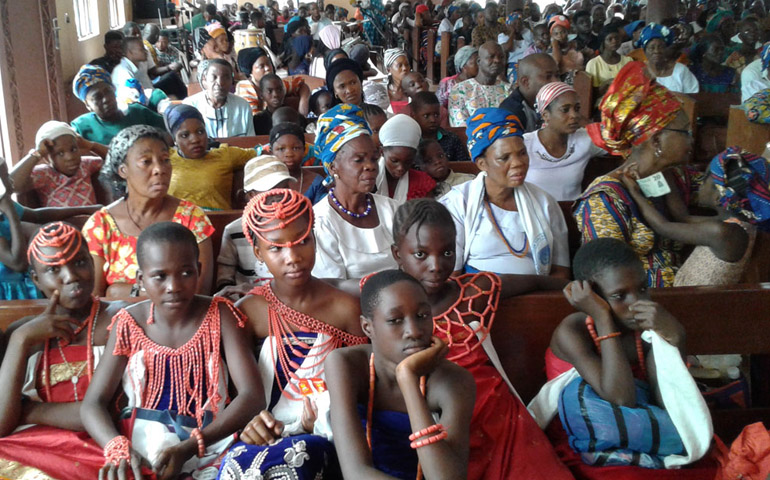 Enlightenment sessions by he Congregation of the Sisters of the Sacred Heart of Jesus educate the public about human trafficking, in Benin City, Nigeria. (Courtesy of Sacred Heart of Jesus Sr. F. Nwaonuma)
Education … job programs … microloans … advocacy … legal aid … counseling ... these are just a few of the ways sisters are fighting what one panelist calls the "scourge of trafficking."
This month's panelists discuss human trafficking, its causes and its cures. These sisters and their congregations are educating villages, governments, and even the United Nations about trafficking and its impacts, and they are doing something about it themselves.
They wrote in response to the following question:
Trafficking in human persons has become the most lucrative business in our world today. What is your congregation doing to eliminate this new form of slavery in today's world?