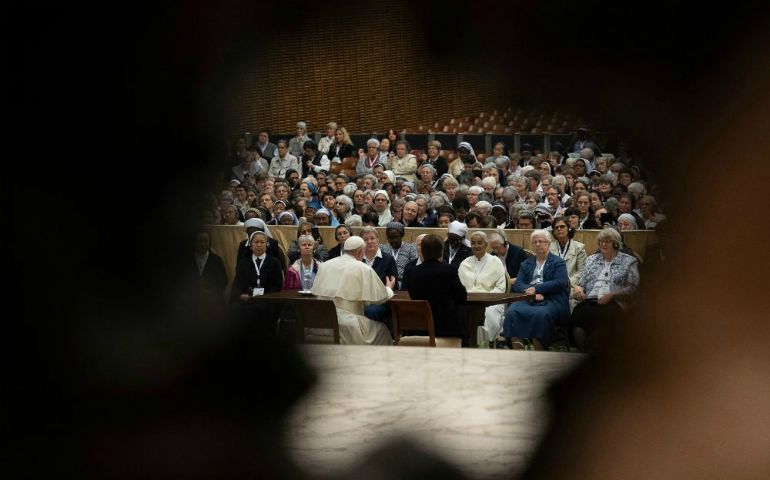 Pope Francis meets with 850 superiors general May 10 at the Vatican, who were in Rome for the plenary assembly of the International Union of Superiors General. Sr. Carmen Sammut, superior general of the Missionary Sisters of Our Lady of Africa and the outgoing president of the UISG, seated next to the pope, gave her address before the pope spoke off-the-cuff, answering a number of questions from the audience. (CNS/Reuters/Vatican Media)
Pope Francis in May formally handed over the secret report of his commission to study the history of women deacons in the Catholic Church to the global umbrella group of the world's women religious, which had originally requested the commission's creation in 2016.
Now, the new leader of that umbrella group, which represents some 450,000 sisters and nuns around the world, says it will be considering soon whether to make the report public.
In a June 19 interview, Claretian Missionary Sr. Jolanda Kafka said she and the 11 other members of the board of the International Union of Superiors General (UISG) will be determining "how to proceed now, since the Holy Father has given [the report] to us."