A version of this story appeared in the Sept. 25-Oct. 8, 2015 print issue under the headline: Visitors bring variety to preaching.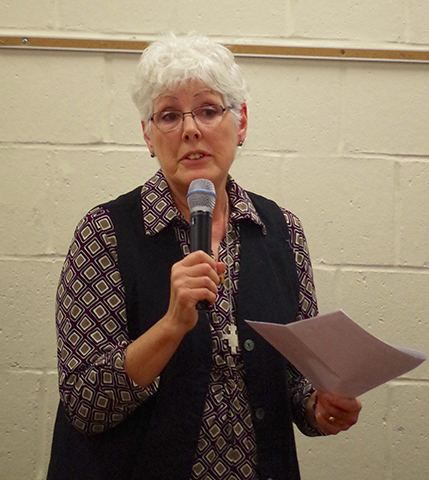 Franciscan Sr. Joan Bukrey in an undated photo
A balance of male and female voices preaching at Catholic parishes is not common. But three such dedicated preaching teams across the globe seek to guide parishes in renewing and strengthening their communities.
Dominican Frs. Nick Punch and Mike Champlin and Franciscan Sr. Joan Bukrey are a preaching team serving the United States and Australia. The Thomas More Center for Preaching and Prayer, which this team runs, was founded in 1979 by Champlin.
"We are invited to Catholic communities and parishes to give retreats to adults," Bukrey said. "Our main goal is to help people renew their faith and be more updated in their faith."
Parish missions are typically done by a priest, but Bukrey said most parishes find the mixed gender nature of the team attractive.
"People say it provides good variety," she said. "People enjoy hearing the three different voices and also appreciate the feminine voice."