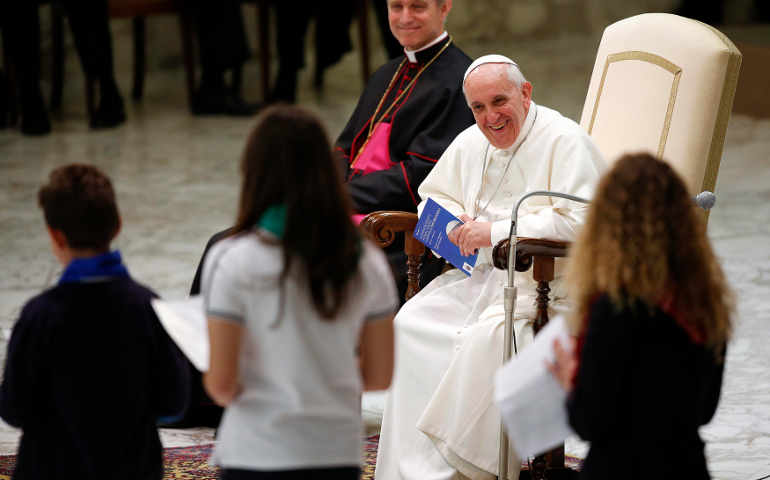 Pope Francis smiles during a special audience with students from Jesuit schools June 7 in Paul VI hall at the Vatican. (CNS/Max Rossi, Reuters)
My favorite quotes from Pope Francis:
"The triumphalism of the church stops the church." It becomes a church that journeys only halfway to its goal of salvation because people become satisfied with everything being "well organized — all the offices, everything in its place, everything beautiful, efficient." Too many times, "we are faith-checkers instead of facilitators of the people's faith."
—Pope Francis in a homily during Mass with Vatican employees in the chapel at Casa Santa Marta May 29
Editor's note: We can send you a biweekly email alert with content from The Francis Chronicles. Follow the directions on our email alert signup page.